A landmark partnership between IN4 Group and The North West Aerospace Alliance (NWAA) will directly pathway over 160 local people from all backgrounds to job opportunities with employers from the advanced aerospace engineering and manufacturing supply chain in the North West.
The collaboration will support local people with the training and development of the most in-demand tech skills and provide them with access to a clear pathway of career opportunities in the 125-plus companies that are part of the NWAA's membership network. This includes 100 SMEs and blue-chip organisations such as Rolls Royce, BAE Systems, Safran and MBDA.
Working directly with IN4 Group's Skills City operation, which is now established as one of the country's leading Digital Skills Bootcamp providers, with national contracts with the Department of Education, and in the North West with the Lancashire LEP and GMCA.
Each year, Skills City pathways over 600 Interns into tech careers, from its faculty of Digital Engineering which includes bootcamps in the Cloud with AWS; data, cyber and software with Microsoft; and Gametech which includes esports, Unity and Unreal Engine. Thirty-eight per cent of interns are female career changers and 53 per cent are from an ethnic minority.
A unique attribute of Skills City is that each intern works on a live industry project over 6 weeks to showcase their talent to prospective employers. They can then progress as tech interns for a period of 6 to 12 months which offers employers a try-before-you-buy approach to talent acquisition.
The NWAA represents around 25% of the UK aerospace industry, contributing a turnover in excess of £7 billion to the UK economy, which makes the North West region the largest air sector industry cluster in Europe.
The CEO of IN4 Group Mo Isap has an established relationship with the chairman of the NWAA, Professor Andrew Schofield, who was the former director of programme technology integration at BAE Systems.
Together, they developed the opportunity for learners from Skills City's Digital Bootcamps to work with the BAE Systems team on industrial technology projects, gaining valuable mentoring, real-life experience and career insights into the advanced manufacturing and technology sector.
Having seen the success of this proven programme with BAE Systems, which has supported more than 60 people so far, they aim to continue to break down the barriers of entry to the aerospace sector by introducing a new wave of talent to local employer networks as well as helping to upskill existing workforces in the industry.
The partnership is an important step forward in addressing the digital skills shortage in the region and supporting the growth of businesses in the aerospace industry with direct access to diverse, tech-ready talent from Skills City's data analytics and cyber security Skills Bootcamps.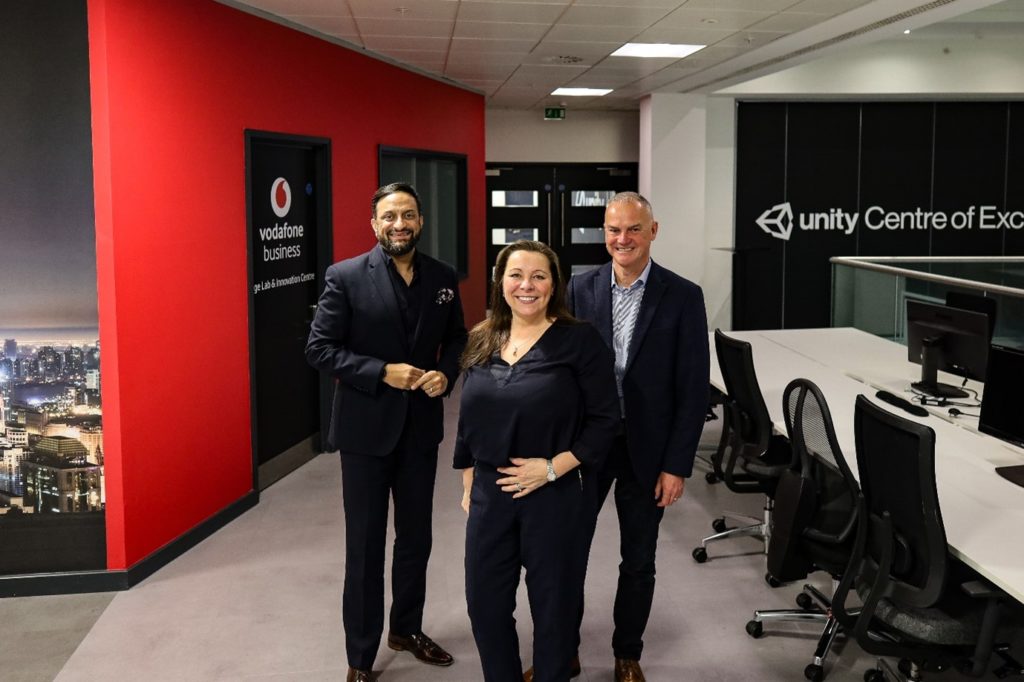 Left To Right: CEO of IN4 Group Mo Isap, Paula Gill, CEO of NWAA and Prof Andrew Schofield, Chairman of NWAA.
Mo Isap, CEO of IN4 Group, said: "The North West has a strong industrial heritage and we are proud to be working with a prominent and influential organisation like the NWAA to establish this unique skills and talent partnership in the region.
"We are excited to extend our Skills City operation into the region's advanced aerospace engineering and manufacturing supply chain, where our ambition is to create the most diverse, local and industry-ready talent pipeline anywhere in the country. With the right support in place, these businesses will continue to thrive and contribute to the acceleration of future digital technologies."
Professor Andrew Schofield, Chairman of North West Aerospace Alliance, said: "This is a fantastic opportunity to collaborate with IN4 Group on its Skills City initiative. I have witnessed first-hand the benefits that a programme like this can offer and I am looking forward to the NWAA providing the network with the advanced aerospace engineering and manufacturing companies in the region. This is a great step forward in helping develop the digital skills needed for the future."
Paula Gill, CEO of the NWAA, added: "The North West Aerospace Alliance is pleased to be working in collaboration with IN4 Group on their skills development and talent placements programme.
"The advanced aerospace engineering and manufacturing sector is increasingly adopting new digital and cyber-based technologies into their businesses. Working with IN4 Group, the NWAA can ensure that the required digital skills being brought into the talent pipeline through this innovative skills initiative will help to address the skills gap and support future development of much-needed technology within the industry."
Find Out More:
About IN4 Group
IN4 Group is a leading technology group, driving prosperity for businesses and communities. It delivers a unique technology talent acquisition solution, unlocking the potential from within diverse and disadvantaged communities, this is mapped into organisations that are scaled through its innovation hubs and programmes. Ensuring fair access to technology futures for all.
Twitter: @IN4_Group
LinkedIn: IN4 Group