Accelerating combat air system design and development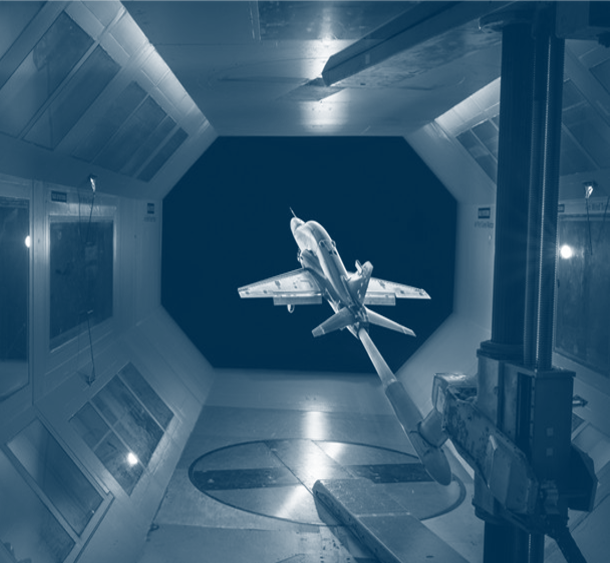 How do you speed up the design and development of a fast jet aircraft? By using data.
The ability to effectively analyse and use it is key to more rapidly and efficiently developing the critical technologies of the future.
The UK Government's Combat Air Strategy set the goal to realise the next generation combat air capability for the UK in a way which breaks the rising time and cost cycle of complex combat air programmes. In order to achieve this Team Tempest partners are leveraging new, innovative digital technologies – all designed to drive critical pace and efficiency across the programme.
Despite the speed of global technological advances over the last few decades, developing a new fast jet aircraft has traditionally still been a relatively lengthy and expensive process. Now, thanks to schemes like the Data Science Accelerator between BAE Systems and the University of Manchester, this lengthy process will become more agile than ever before.
Andrew Gordon, the Cluster Lead for AI and Digital at BAE Systems Air explains:
"There's a massive amount of data captured from some of the incredibly complex systems used in fast jet flight. Working in partnership allows for both parties to share our experience and knowledge in exploring the data captured."
One of three accelerator schemes currently being funded by BAE Systems in the UK, this five year project brings The University of Manchester and BAE Systems Air into a partnership that aims to rapidly develop data science capabilities; turning captured data into new, innovative and transformative aerospace tech solutions.
"The accelerator takes data and helps us formulate simulations and prototypes more quickly and cost effectively than we would using a siloed approach." Says Andrew.
Professor Hujun Yin, the academic lead for the Accelerator at The University of Manchester added:
"The Data Science Accelerator elevates our collaboration with BAE Systems to another level.
"Projects under the Accelerator; from seminars to workshops and sprints to PhD's, not only provide snapshots of relevant research advances in Manchester but also offer opportunities for academics to extend their research to tackle the challenges faced by BAE Systems and in engineering applications of data analytics and AI techniques."
Soon to enter its third year, the programme will focus on further developing projects explored in years one and two. The research being undertaken has the potential to play a critical role in essential programmes which are key to the future of the UK's combat air sector.
Prominent projects of focus within the scheme could directly feed in to the UK's flagship Future Combat Air System (FCAS) programme, Tempest.
One such area being explored includes tests around aerodynamics for example. Using data from wind tunnel testing, the team can rapidly produce different test models, compressing the time that it would normally take to go through the design, prototype production and testing process – saving time, saving cost.
Other projects the scheme is exploring includes a multi-modal data analytics programme which involves developing algorithms that will help aircraft radar with image and object recognition in real time; finding ways to use data to determine pilot workload and adjust systems in real time, and how to potentially replace sensors for virtual ones, boosting aircraft stealth capability.
Andrew added: "Working in more dynamic and agile ways are essential if we're to produce innovative, smart tech products that our customers want and need for the future.
"We believe collaborative working with world leading academics is fundamental to the advancement of aerospace technology going forward and I'm sure further collaborations as we move forward will have benefits for everyone involved, including our customers down the line."
Focusing on technology research and development in this collaborative way also benefits skills development. The North West region has long been associated with aerospace engineering excellence and accelerator partnerships such as this supports the enhancement of expertise in using data analytics techniques more effectively, further upskilling the engineers of the future in the region. It is an exciting time to be involved with aerospace innovation as we look to transform ideas into reality and build a competitive fast jet aircraft of tomorrow, today.