Aerospace industry leader strengthens board of Velocity Composites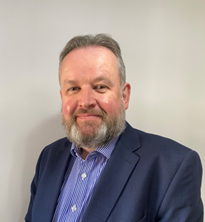 Aerospace specialist David Bailey is joining the Board of leading composites manufacturer Velocity Composites as an independent non-executive director.
David, who is the CEO of the trade association Composites UK, also sits on the Board of the Aerospace Growth Partnership representing the regions of the UK and their supply chains.
David said: "I'm thrilled to be joining the board of Velocity Composites to support the organisation's growth at this important time with the opportunities for diversification worldwide that are emerging in existing and new markets."
Andy Beaden, Chairman of Velocity, said: "David brings to Velocity considerable experience and understanding of aerospace industry supply chains and the composites sector. We are delighted that we have attracted such a high calibre candidate to join the Board, endorsing the exciting future the Company has."
Former Chief Executive Officer for the Northwest Aerospace Alliance, David was responsible for one of the largest aerospace clusters in the world representing 240 aerospace member companies (including organisations such as BAE Systems, AIRBUS, Rolls-Royce, and Safran) with a combined turnover in excess of £8 Billion and employing 26,000 highly skilled people across the North West of England.
Velocity Composites manufactures advanced carbon fibre and ancillary material kits for use in the aerospace and associated industries. The company uses its process knowledge, business processes and proprietary software to reduce the amount of material required by its customers and also reduce the associated material waste when making aircraft parts.
Notes to Editors:
Velocity Composites plc is listed on AIM, the growth market of the London Stock Exchange. The company is the leading supplier of advanced composite material kits to the aerospace market. Through its development of proprietary digital technologies, Velocity offers a bespoke, fully managed supply chain and manufacturing service, targeting cost efficiencies for a global customer base. The company has its headquarters in Burnley, Lancs, with a second site at Fareham, Hampshire.
Contact: Velocity Composites: AMS Technology Park, Billington Road, Burnley, BB11 5UB, www.velocity-composites.com, email enquiries@velocity-composites.com or tel +44 (0)1282 577577.
All media enquiries please contact:
Adam Ogden or Paul Tustin, Freshfield PR
01772 888400 or adam@freshfield.com / paul@freshfield.com