AGSS partners with Innovate UK to drive NetZero manufacturing practices with new carbon calculator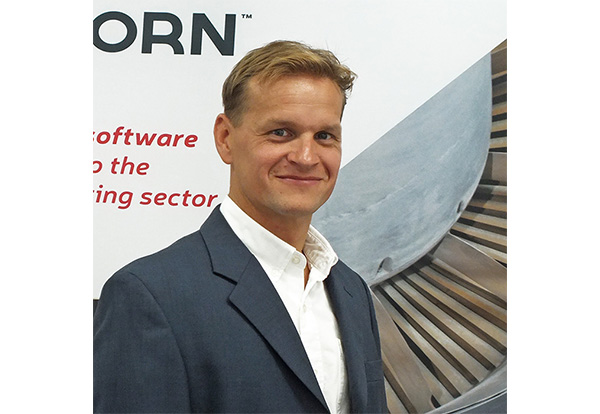 Agile Group Systems and Services, a leading UK manufacturing and engineering technology group, is proud to announce that it has been awarded a prestigious Innovate UK grant to develop a part-level carbon calculator. The Innovate UK Smart Grant scheme is a highly competitive awards process. Out of 950 applications in their round, AGSS was one of only 72 applicants that were successful in securing project funding.
One of the major challenges in the adoption of green supply chain management (GSCM) is a lack of understanding regarding the carbon weight of individual components and parts. Manufacturers typically can calculate greenhouse gas emissions relating to internal manufacturing/processes with a high degree of
confidence but lack understanding of emissions relating to parts and components sourced from wider
supply chains.
To address this challenge, AGSS will use the Innovate UK grant to develop a software application that automatically generates the Product Carbon Footprint of manufactured parts. This software will have the capabilities to calculate an organisation's carbon footprint at multiple levels, including at a part, family of parts, work-centre, factory and supply chain level.
The software will actively assist manufacturers in identifying major emission sources, alongside highlighting alternatives to achieve reductions. It will also help businesses make in-depth comparisons of customer data against benchmark industry standards to help highlight areas of focus. Additionally, it will provide predictive analysis, allowing businesses to forecast carbon output during the quotation/new product introduction stage.
"AGSS is committed to driving sustainable innovation in advanced industries and is excited to be at the forefront of this important initiative. We are confident that the development of this carbon calculator will be a significant step forward in the efforts to reduce carbon emissions and contribute to the government's race to Net Zero agenda.
We look forward to sharing more details about the project as it progresses and to working with Innovate UK to make a meaningful impact on decarbonising the UK's manufacturing supply chain."
Tom Rootes, Innovation Director, Agile Group Systems and Services