Ai Build | Meltio | KUKA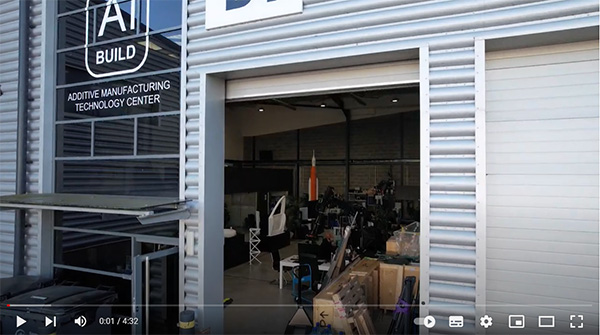 Our additive manufacturing experts Mike Mead & Jack Davies went to visit our trusted partners over at Ai Build to film the Meltio Engine integrated with a KUKA robot & showcase the complex capabilities achieved when robotic arm metal printing is teamed with AiSync
additive manufacturing software.
Ai Build is a fully automated toolpath generation for industrial additive manufacturing software. The entire 3D printing process is monitored, controlled, measured and optimised. Ai Build enables additive manufacturing to scale. Increased 3D printing capabilities through
one simple UI that manages even the most advanced toolpaths across all 3D printers in any location.
Meltio robot integration opens up new large metal manufacturing applications and capabilities. Wire Laser Metal Deposition (LMD) is Meltio's take on the Directed Energy Deposition (DED) process. The LMD toolhead of the system utilises multiple high-power
lasers to melt metal feedstock directly onto a substrate below, resulting in fully dense metal parts.
The Meltio Robot Engine can be a valuable asset to the aerospace industry. It's ability opens many benefits with a wide of materials, including titanium, stainless steel and titanium. This is particularly important in the aerospace industry, where lightweight and durable materials are critical for aircraft construction. Not only that, the Meltio Robot Engine can also help aerospace manufacturers reduce production time and costs, leading to increased productivity and efficiency, allowing companies to produce high quality aerospace
components at a faster rate.
Meltio's Robot Engine integrated with a KUKA robot and Aisync software can push boundaries within additive manufacturing.
Book a Consultation with one of our additive manufacturing experts and discover how you can adopt AM into your business:
https://share-eu1.hsforms.com/1BeBg38rNT668y1owtJA4eQf1cci
Here is the link to the video on our YouTube
https://www.youtube.com/watch?v=v4qymBIgtwc