Airbus reports Half-Year (H1) 2023 results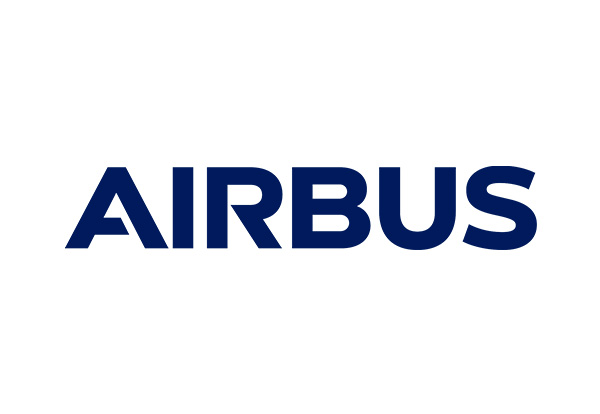 316 commercial aircraft delivered in H1 2023
Revenues € 27.7 billion; EBIT Adjusted € 2.6 billion
EBIT (reported) € 1.9 billion; EPS (reported) € 1.94
Free cash flow before M&A and customer financing € 1.6 billion
Guidance maintained
Amsterdam, 26 July 2023 – Airbus SE (stock exchange symbol: AIR) reported consolidated financial results for the Half-Year (H1) ended 30 June 2023.
"During the first half of 2023 we progressed well across our businesses in an operational environment that remains complex. Our commercial aircraft are in strong demand, as demonstrated by more than 800 orders announced at the Paris Air Show. This demand is driven both by growth and fleet replacement as airlines invest in more fuel efficient fleets," said Guillaume Faury, Airbus Chief Executive Officer. "Based on this H1 performance, we maintain our 2023 guidance."
Gross commercial aircraft orders totalled 1,080 (H1 2022: 442 aircraft) with net orders of 1,044 aircraft after cancellations (H1 2022: 259 aircraft). The order backlog amounted to a record 7,967 commercial aircraft at the end of June 2023. Airbus Helicopters registered 131 net orders (H1 2022: 163 units) which were well spread across programmes and included 19 H160s. Airbus Defence and Space's order intake by value was € 6.0 billion (H1 2022: € 6.5 billion), including 4 new-build and 5 converted A330 Multi Role Tanker Transport aircraft for Canada.
Consolidated revenues increased 11 percent year-on-year to € 27.7 billion (H1 2022: € 24.8 billion). A total of 316 commercial aircraft were delivered (H1 2022: 297(1)(2) aircraft), comprising 25 A220s, 256 A320 Family, 14 A330s and 21 A350s. Revenues generated by Airbus' commercial aircraft activities increased 16 percent, mainly reflecting the higher number of deliveries. Airbus Helicopters' deliveries increased to 145 units (H1 2022: 115 units), mainly driven by the Light helicopter segment. The Division's revenues rose 16 percent, mainly reflecting a solid performance across programmes and services. Revenues at Airbus Defence and Space decreased 8 percent, mainly driven by delays in Space Systems and delivery phasing in Military Air Systems. Three A400M military airlifters were delivered in H1 2023.
Consolidated EBIT Adjusted – an alternative performance measure and key indicator capturing the underlying business margin by excluding material charges or profits caused by movements in provisions related to programmes, restructuring or foreign exchange impacts as well as capital gains/losses from the disposal and acquisition of businesses – was € 2,618 million (H1 2022: € 2,645 million).
EBIT Adjusted related to Airbus' commercial aircraft activities was broadly stable at € 2,256 million (H1 2022: € 2,276 million). The positive effect from the increase in deliveries, supported by a more favourable hedge rate, was partially reduced by investments for preparing the future. H1 2022 included the non-recurring positive impact from retirement obligations partly offset by the impact resulting from international sanctions against Russia. In H1 2023, further progress was made on compliance related topics which allowed provisions to be released.
The ramp-up on the A220 programme is continuing towards a monthly production rate of 14 aircraft in the middle of the decade. On the A320 Family programme, production is progressing well towards the previously announced rate of 75 aircraft per month in 2026. Tactical adjustments to production planning will continue to be made as required to meet this target rate, which is now the key reference point for the Company and the supply chain. The recent inauguration of a new A321 capable final assembly line in Toulouse is the latest concrete milestone in the development of Airbus' global industrial system. On the A321XLR, the flight test programme is progressing towards the expected entry-into-service in Q2 2024.
On widebody aircraft, the Company continues to target rate 4 for the A330 in 2024 and rate 9 for the A350 at the end of 2025.
Airbus Helicopters' EBIT Adjusted increased to € 274 million (H1 2022: € 215 million), reflecting the solid performance across programmes and services. H1 2022 also included net positive non-recurring elements.
EBIT Adjusted at Airbus Defence and Space decreased to € 78 million (H1 2022: € 155 million), mainly reflecting the decrease in revenues as well as updated assumptions on some long-term contracts, consistent with the difficult environment of the Division's Space business. H1 2022 also included net positive non-recurring elements.
On the A400M programme, development activities continue towards achieving the revised capability roadmap. Retrofit activities are progressing in close alignment with the customer. No further net material impact was recognised in the first half of 2023. Risks remain on the qualification of technical capabilities and associated costs, on aircraft operational reliability, on cost reductions and on securing overall volume as per the revised baseline.
Consolidated self-financed R&D expenses totalled € 1,431 million (H1 2022: € 1,256 million).
Consolidated EBIT (reported) amounted to € 1,887 million (H1 2022: € 2,579 million), including net Adjustments of € -731 million.
These Adjustments comprised:
€ -651 million related to the dollar pre-delivery payment mismatch and balance sheet revaluation, of which € -291 million were in Q2. This is mainly linked to the phasing impact arising from the difference between transaction date and delivery date;
€ -34 million related to the Aerostructures transformation, of which € -25 million were in Q2;
€ -46 million of other costs including compliance, of which € -32 million were in Q2.
The financial result was € 102 million (H1 2022: € 107 million). It mainly reflects a positive impact from the revaluation of certain equity investments, partly offset by the net interest result and negative impacts from the revaluation of financial instruments. Consolidated net income(3) was € 1,526 million (H1 2022: € 1,901 million) with consolidated reported earnings per share of € 1.94 (H1 2022: € 2.42).
Consolidated free cash flow before M&A and customer financing was € 1,574 million (H1 2022: € 1,955 million), reflecting progress on deliveries as well as an increase in inventory linked to the ongoing ramp-up across programmes. It also includes a favourable timing of receipts and payments.
Consolidated free cash flow was € 1,474 million (H1 2022: € 1,646 million). The gross cash position stood at € 22.9 billion at the end of June 2023 (year-end 2022: € 23.6 billion), with a consolidated net cash position of € 9.1 billion (year-end 2022: € 9.4 billion).
Outlook
The guidance issued in February 2023 is maintained.
As the basis for its 2023 guidance, the Company assumes no additional disruptions to the world economy, air traffic, the supply chain, the Company's internal operations, and its ability to deliver products and services.
The Company's 2023 guidance is before M&A.
On that basis, the Company targets to achieve in 2023 around:
720 commercial aircraft deliveries;
EBIT Adjusted of € 6.0 billion;
Free Cash Flow before M&A and Customer Financing of € 3.0 billion.