Are you ready for the future of Composites Manufacturing?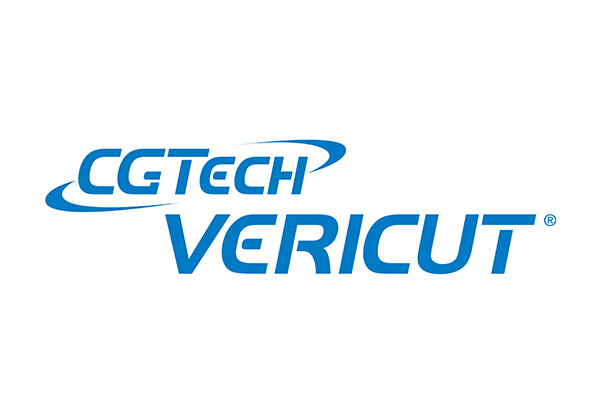 At JEC World 2023, one of the largest global composites shows, held 25th to 27th April, at the Paris Nord Villepinte Exhibition Centre, CGTech will demonstrate how advanced programming strategies and simulation can lead to the production of better composite parts. Throughout the show, CGTech (Hall 5 Stand F13) will showcase its Composites focused applications, including VERICUT Composite Programming (VCP) and VERICUT Composite Simulation (VCS), as well as its VERICUT CNC simulation, verification and optimisation software.
VERICUT Composites Applications stands separately from VERICUT, CGTech's simulation, verification, and optimisation software. VCP reads CAD surfaces and ply boundary information and adds material to fill the plies according to user-specified manufacturing standards and requirements. These layup paths are linked together to form specific layup sequences and output as NC programs for automated layup machines.
VCS simulates work environments for automated composites manufacturing, simulating the sequence of NC programs on a virtual machine, including head changes, probing, knife cutting, and more. The simulated material applied to the virtual form can be measured and inspected for stack thickness, ply offset, ply angle, and other specifications to ensure the NC program follows manufacturing standards and requirements.
The latest version, 9.3, of VCP and VCS both feature improvements to simulation graphics and ease of use, such as adjusting the rendering of form edges, importing form surfaces, creating and saving custom views, and more. Improvements have also been made to algorithms such as form offset linking, advanced path generation, and advanced rosette systems.
CGTech will also exhibit its latest version of VERICUT software. Version 9.3 is the very latest release of VERICUT, an industry leading independent CNC machine simulation, verification and optimisation software platform that enables users to eliminate the process of manually proving-out NC programs. VERICUT simulates all types of CNC machining, including drilling and trimming of composite parts, water jet, riveting, robotics, mill/turn and parallel kinematics. VERICUT runs standalone but can also be integrated with leading CAM systems.