BEIS Bulletin – 22 February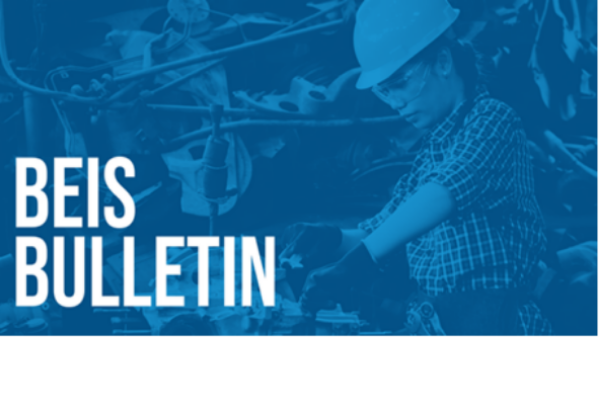 Welcome to the BEIS Bulletin from the Department for Business, Energy and Industrial Strategy.
Living with covid strategy published
The Prime Minister yesterday announced the new 'Living with covid' strategy. The government aims to manage COVID-19 like other respiratory illnesses, and will remove most domestic restrictions in England from this week.
From Thursday 24 February, workers will no longer have a legal duty to self-isolate if they test positive for COVID-19, and will not be legally obliged to tell their employers when they test positive. The legal requirement to test for 7 days after coming into contact with someone who has tested positive will also end from Thursday.
From 1 April, free testing for the general public will stop and the existing Working Safely guidance will be replaced with new public health guidance. Employers will no longer be required to explicitly consider COVID-19 in their risk assessments, but they should still consider the needs of employees at greater risk from COVID-19, including those whose immune system means they are at higher risk of serious illness.
The full strategy is on GOV.UK
---
First Home Upgrade Grants issued
BEIS has provided £67million in grants aimed at improving household insulation and cutting energy bills. Up to 4,300 low-income households in England will receive grants to pay for energy efficiency measures such as wall and roof insulation as well as new low-carbon heating systems, thermostats and room heating controls.
This is the first instalment from a total fund of £950 million that will be available over the next 3 years to help homes become more energy efficient and reduce household bills.
The full press release includes details on which local authorities are receiving funding.
---
UKCA marking – call for case studies
From 1 January 2023 most products placed on the GB market must be marked with the new UKCA product marking. To ensure UK suppliers are ready for this deadline, BEIS is looking for businesses who have already made the switch from the current CE marking who would be willing to share their insights and encourage other businesses through the process.
If your company has adopted UKCA marking and you would be willing to be featured as a case study please complete this short survey
---
Other news:
---
Useful links: