BEIS Bulletin – 3rd August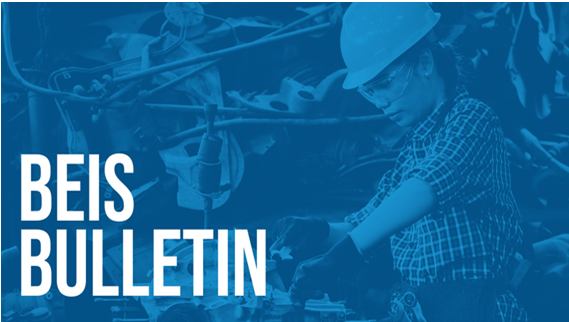 Here is the latest news from the Department for Business, Energy and Industrial Strategy.
The Bulletin will be taking a short break over the summer recess – the next issue will be published in September.
Details of the Energy Bill Support Scheme published
Households will receive £400 towards their energy bills this winter, with payments made in 6 instalments from October. The discounts will be administered by energy suppliers – those who pay for their energy via standard credit, payment card and direct debit will receive an automatic deduction to their bills over the 6 month period.
Prepayment meter customers will be provided with discount vouchers from the first week of each month, issued via SMS text, email or post, using the customer's registered contact details. These customers will need to redeem these at their usual top-up point, such as their nearest local PayPoint or Post Office branch.
Customers will not be asked for bank details at any point. Consumers should be alert to potential scams and report any suspect communications to the relevant authorities.
See more details on the design and delivery of the Energy Bills Support Scheme.
---
New register to combat economic crime goes live
A new Register of Overseas Entities came into force on August 1st to help put a stop to criminals using UK property for money laundering.
Any foreign company wishing to invest in UK property will have to identify its beneficial owner and present verified information to Companies House before being able to buy, sell, transfer or lease land, or create a charge against the land in the UK.
Overseas entities that already own land in the UK have 6 months to register their beneficial owners or managing officers.
The Register applies retrospectively to property bought since January 1999 in England and Wales, and since December 2014 in Scotland. Any foreign companies that refuse to reveal the true owner of their property will face sale restrictions and could receive sanctions including fines of up to £2,500 per day or a prison sentence of up to 5 years.
---
Help to Grow: Digital
Businesses with 1 to 249 employees can now receive discounts worth up to £5,000 on approved software under an expansion of the Help to Grow: Digital scheme. The scheme was previously only open to those businesses with more than 5 employees.
eCommerce software has also been added to the scheme, helping businesses to sell online and reach new markets. This includes helping them to manage their inventory, take payments and gather data and insights on customers' needs.
Businesses can now access 30 different solutions from 14 leading suppliers of eCommerce, Digital Accounting and CRM software. Additionally, Help to Grow: Digital will support one-to-one advice for SMEs on how best they can adopt digital technology.
---
Recovery loan scheme extended for 2 years
The Recovery Loan Scheme, which originally launched in April 2021 to help businesses recovering from the pandemic, has been extended to 2024.
The maximum loan size remains at up to £2m, and the principle behind the extended scheme remains unchanged: the government will underwrite 70% of lender liabilities, at the individual borrower level, in return for a lender fee. Lenders must ensure that the benefits of the government guarantee are passed through to businesses.
Full details of the scheme are available on GOV.UK.
---
New guidance on employment status for workers and businesses
New guidance published by the government aims to provide businesses and workers – particularly in the gig economy – with greater clarity over employment status and the rights and employment protections people are entitled to at work, including pay, leave and working conditions.
Featuring real world examples of what an individual's working day or contract may involve – and how that translates into their employment status – the guidance will help smaller businesses that have less capacity and legal expertise to understand the law and reduce the risk of companies being fined for unknowingly breaking the rules. At the same time, workers can see what rights they are entitled to at work and will be able to have informed discussions with their employer and take steps to claim or enforce rights where necessary.
---
Other news:
The government has launched a new cost of living campaign bringing together the various support schemes to support households, including how businesses are helping customers.
• A new law will enable businesses to hire agency workers to fill roles with temporary staff in the event of industrial action.
• The government is supporting a private members bill to ensure that all staff get to keep their tips.
• Parents whose babies require neonatal care will receive paid leave under a new law backed by the government