BEIS Bulletin – 8th September 2022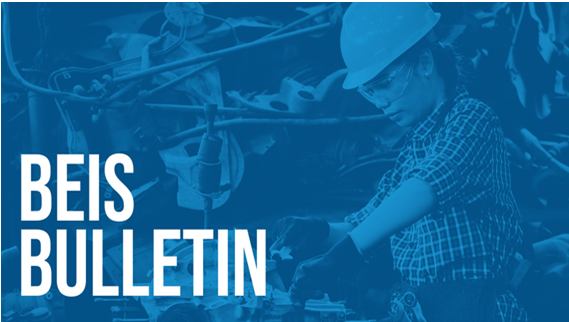 Welcome to the BEIS Bulletin from the Department for Business, Energy and Industrial Strategy.
Here's the latest news from BEIS:
---
Government announces Energy Price Guarantee for families and businesses
Prime Minister Liz Truss has set out decisive action to support people and businesses with their energy bills.
A typical household will save an average of £1,000 a year on their energy bills, under a new two-year Energy Price Guarantee. Businesses and public sector organisations will see equivalent support over the winter and new plans will tackle the root causes of problems in the energy market by boosting domestic energy supply.
You can read the full press notice online. A fact sheet is also available.
A message from the Business and Energy Secretary can be found on BEIS twitter.
---
Government is urgently taking action to reform broken energy market
The Government is taking action to accelerate domestic energy supply, increase our energy resilience and achieve our ambition to make the UK an energy exporter by 2040. Further details can be found in the press notice.
---
Useful links:
• Latest BEIS news and announcements
• Use the Brexit checker to get a personalised list of actions for you, your business and your family
• Follow BEIS on Twitter, LinkedIn, Facebook and Instagram