BEIS Bulletin – 9th November 2022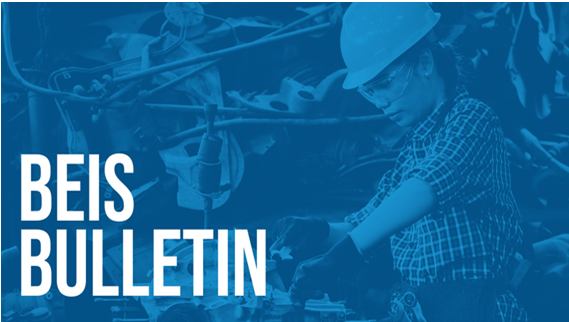 Welcome to the BEIS Bulletin from the Department for Business, Energy and Industrial Strategy.
Here's the latest news from BEIS:
---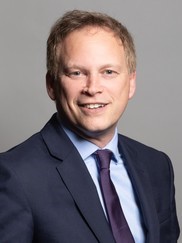 New BEIS ministerial team
Following the recent reshuffle, the new BEIS ministerial team has been confirmed:
The Rt Hon Grant Shapps has been appointed as the Secretary of State for Business, Energy and Industrial Strategy.
The Secretary of State has posted a short clip on twitter setting out his elevator pitch for BEIS.
He will be supported by:
– The Rt Hon Graham Stuart, who has been re-appointed as Minister of State for Climate;
– Nusrat Ghani, who has been re-appointed as Minister of State;
– George Freeman, who returns as Minister of State;
– Lord Callanan, also reappointed as Parliamentary Under Secretary of State; and,
– Kevin Hollinrake, who joins as Parliamentary Under Secretary of State.
Full details of the ministers' updated portfolios will be published shortly on GOV.UK
---
Energy relief schemes kick in
The Energy Price Guarantee launched in Northern Ireland this week, cutting energy costs for households. The scheme will reduce energy bills until the end of March 2023, providing equivalent support to that being delivered in Great Britain. Households in Northern Ireland will see the discount on their energy bills from this month, with savings for October's energy use seen in bills from November.
Businesses and public sector organisations across the UK will also receive help with energy bills from this month. The Energy Bill Relief Scheme will reduce the amount businesses can be charged, with the discount covering energy use from 1st October. Support will run for six months to shield businesses from the recent surge in energy prices – the government is currently carrying out a review to consider how to support businesses with energy bills after April 2023, with any support targeted at those businesses most affected by high energy prices.
As with all previous schemes, there is no need to apply for support, reductions will be applied automatically to bills. Customers should be alert to any messages asking for personal details, and report suspicious messages to Action Fraud online or by forwarding texts to 7725 for free.
---
Europe's first lithium refinery to be built in Teesside
The Business Secretary was in Teesside this week at the site of the UK's first large-scale merchant lithium refinery. Green Lithium is building the facility to provide battery grade materials for use in the electric vehicle, renewable energy and consumer technology sectors in the UK and the EU, as the global transition to electric vehicles (EVs) drives an increasing necessity for lithium processing capabilities.
The UK Government has backed Green Lithium with a grant of over £600,000 through the Automotive Transformation Fund, and the construction of the refinery will drive significant growth and investment in the local area, creating over 1,000 jobs during the construction phase and 250 full-time, green, local and highly-skilled jobs once in operation.
---
Other news:
• The Refugee Employment Network will be hosting a jobs fair in Southwark on November 17. The Network works with local councils, charities and employers to help refugees in the UK to access appropriate, fulfilling, paid employment or self-employment. Interested businesses can register for the fair on Eventbrite, or visit the REN website to become a member.
• The Independent Review into Labour Shortages in the food supply chain has launched a survey into the workforce in farming, processing and manufacturing. Food businesses have until 21 November to complete the survey. If businesses have questions regarding the review or the survey, they can contact the Independent Review mailbox: independent.labour.review@defra.gov.uk
• The UK Health Security Agency has launched a new autumn/winter flu and covid-19 vaccine campaign. Businesses are encouraged to promote vaccine uptake to their workers to help avoid significant disruption and illness over the winter.