Boeing Commercial Airplanes UK Supplier Showcase Tuesday September 26th 2023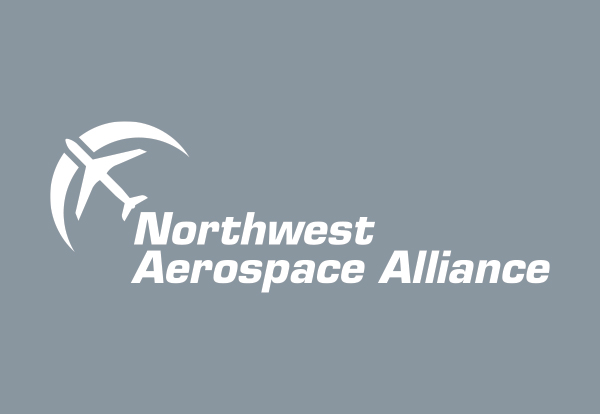 Key Points
– Business Meetings with Boeing Commercial Airplanes in Seattle
– Arranged between ADS, UK Government's Dept for Business & Trade and The Boeing Company
– Interested UK suppliers to describe their capabilities in a given format
– Boeing review submissions & invite companies to participate
– Plenary session to hear strategies & policies directly from Boeing & UK Government
– Networking reception & dinner for Boeing & UK supplier attendees
– Deadline for submission 28th April (see How to Apply & Register below)
Background
The Boeing-UK Government Long-Term Partnering Initiative for Growth, launched in July 2016, and renewed in 2022, includes the shared aim of creating the opportunity for UK companies to increase their supply work with Boeing and to win higher proportions of content on future Boeing aircraft. As part of this commitment Boeing has hosted, with UK Government support, a major "meet the customer" event each year. UK industry, aware of developments in the range of Boeing's civil aircraft fleet, increasing production rates and a more integrated approach to ongoing platform support, are keen to showcase their latest products and services that will help make Boeing Commercial Airplanes more competitive and successful at the platform level and provide innovation in platform support for Boeing Global Services. It also provides a mechanism for strengthening mutual confidence that Boeing and supplier technologies funded with ATI programme support will find a route to market.
Format, Timing & Venue
At the heart of the event are the B2B meetings where Boeing technology, product development, procurement and services staff can meet with UK suppliers who have technologies, products and services that directly satisfy Boeing's needs. In addition, a plenary session allows for Boeing to expand on its strategic roadmap for products, future manufacturing processes and supply chain engagement in terms of digital interchange and commercial arrangements. It also allows UK Government to highlight the latest technology and operational improvement programmes to a wider Boeing audience. The event will be supported by senior UK Government officials from the Department of Business and Trade and Ministry of Defence and it is anticipated that the UK delegation may be led by a Minister.
The plenary & B2B sessions will both take place on 26th Sept in the Future of Flight Center, in the vicinity of the Everett facility. There will be a dinner at the end of the day with all UK & Boeing participants which will be held in the Hilton Garden Inn Seattle North/Everett, directly across from the Future of Flight Center.
Proposed Program
Venue: Future of Flight Center, Mukilteo and Hilton Garden Inn North Seattle
Date: Tuesday 26th September 2023
Draft Agenda:
o Welcome address from Boeing, ADS and UK Government
o Boeing presentation on commercial aerospace
o UK Government strategy for aerospace
o Networking lunch
o Scheduled business to business meetings with commodity managers and design teams
o Networking reception & dinner sponsored by Department for Business & Trade with Boeing team, UK Government representatives and UK supplier delegates
o Facility Tour (To Be Confirmed)
Supplier Selection
As in previous years Boeing Commercial Airplanes has detailed the specific technology, product and service areas of interest which can be long-term, strategic needs to drive platform roadmaps or a short-term tactical need to de-risk a near-term imperative eg dual-sourcing to achieve rate increases. These are detailed in appendix A together with the performance and certification levels that are desirable in a Boeing supplier.
ADS, in partnership with UK Government's Department for Business & Trade are working with other partners, such as the Regional Aerospace Alliances, to identify suppliers who can match Boeing's needs. Suppliers will describe their capabilities in a prescribed format which will allow Boeing to review the Plenary Session at a recent event B2B sessions submissions and decide which companies to invite to the Showcase thus ensuring that both parties have a mutual desire to meet.
Associated UK Government Event
To take advantage of the presence of a large number of UK Suppliers, senior Government officials and possibly a Minister there will be a networking reception held the night before the Showcase inviting representatives of aerospace, defence and space companies to join the UK delegates and offer an opportunity for further engagement. There will be a separate fee for this event, full details will be sent to those companies invited to join the Boeing Showcase.
Other events delivered through the Boeing-UK partnership include bid training and supplier competitiveness workshops as well as meet the buyer activities around the Paris Air Show. Businesses may also find the new DBT Help To Grow campaign portal useful. It is aimed at helping businesses find everything they need to know on GOV.UK, whether they aspire to set up their own business, grow their existing businesses or start exporting.
How to Apply & Register for the UK Supplier Showcase
– Study the information provided about Boeing's technology, product and service needs in Appendix A together with information available on the Boeing website https://www.boeing.com/company/about-bca/ to assess their requirements against your capabilities. If you believe you have UK based capabilities that will be of interest to Boeing then you should fill in the Capability Brochure blank form (Word doc) and also the commodity matching Matrix (Excel doc) where you should indicate which commodity group or groups are relevant by placing a X in the appropriate column(s). There is a worked example in the file which matched the brochure mock-up.
– You should send the 2 completed documents BY FRI 28th APRIL to Alan Buddle at ADS: alan.buddle@adsgroup.org.uk who will register your interest and copied to chris.gane@dcpm.co.uk
– Industry Specialists Chris Gane & Bill Peterson will review your submission and provide feedback to enhance the quality of your brochure entry before a final version is included in the document that will be submitted to Boeing.
– Boeing will review the individual company submissions in the UK Capability Brochure and select those companies of direct relevance to their needs. Boeing will issue invitations to those selected companies to attend the Showcase Event.
Registrations Fees & Costs
– The fees for attendance are listed below. The base fee allows each company to send one delegate to the event; there is a fee for additional delegates up to a maximum of 4. The attendees will enjoy the full benefits of the Supplier Showcase which includes: Plenary session with Boeing & UK Government speakers, networking lunch, direct B2B sessions with matched procurement & technical staff from Boeing divisions, networking reception, seated dinner with Boeing delegates on each table, facility tour (TBC)
– Attendance fees (all subject to VAT at 20%)
o Full rate: £995
o Affiliate rate: £945 (see note below)
o ADS Member rate: £895
o Additional delegates: £295
– Affiliates are those companies that are a member of Aerospace Wales, FAC, MAA, NWAA, WEAF
– Fees are not payable unless and until Boeing has selected your company to attend therefore there is no cost to submit a brochure entry.
– ADS will contact you at the appropriate point to arrange formal registration inc attendee names, contact details etc and issue invoices. This is expected to be at the end of June to allow sufficient time for travel planning.
– Delegates are responsible for arranging their own transport to the USA and to & from the venues