Bowers Group Apprentice Shortlisted for Engineering & Manufacturing Apprentice of the Year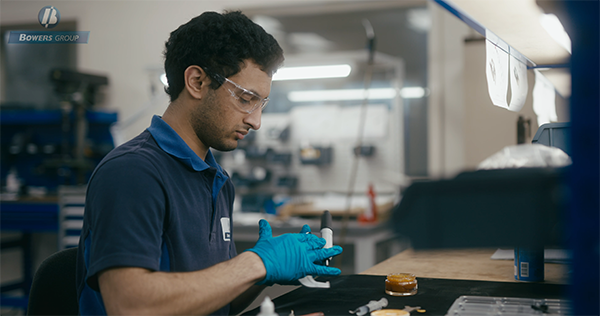 Bowers Group is delighted to announce that its Technical Engineering Apprentice Aman Athwal has been shortlisted for the category of Engineering & Manufacturing Apprentice of the year in this year's West Yorkshire Apprenticeship awards. Apprenticeship schemes have fast become a successful route to future employment for thousands of school leavers, and the West Yorkshire Apprenticeship awards recognise and reward both the apprentices and their employers that are excelling across the region.
Speaking of his recent nomination, Aman Athwal said: "I'm really pleased to have been nominated for Engineering & Manufacturing Apprentice of the year. I chose an apprenticeship in engineering as the skills are highly transferrable. The employees at Bowers have a wealth of experience and have been incredibly supportive. I would like to work towards an engineering degree with the company and help to push the business forward as a world-leading manufacturer of metrology equipment."
Bowers Group firmly believes that apprenticeships help form the foundation of its metrology business, and as a result has invested heavily in the scheme. Bowers Group Training and Recruitment Manager John Crabtree said: "Apprenticeships are key to our industry. They offer the younger generation the opportunity to learn whilst gaining real-world experiences, but they also help our business bridge the skills gap for the future. It's a pleasure to be able to support Aman as he works towards his qualifications, and we are delighted that he has been nominated for this award."
The West Yorkshire Apprenticeship Awards ceremony takes place at Bradford City Football Club on Thursday 9th June. Hosted by Harry Gration, the evening will commence with a drinks reception followed by a 3-course dinner to celebrate the occasion.
With apprenticeship uptake on the rise, Bowers Group has significant hopes for the future and is looking forward to supporting many more taking that first into the engineering and manufacturing sector. For more information on careers and current vacancies at Bowers Group, click here>> https://www.bowersgroup.co.uk/about/career-opportunities/uk/