Bowers Group Enjoys Successful MACH Exhibition after 4 Year Hiatus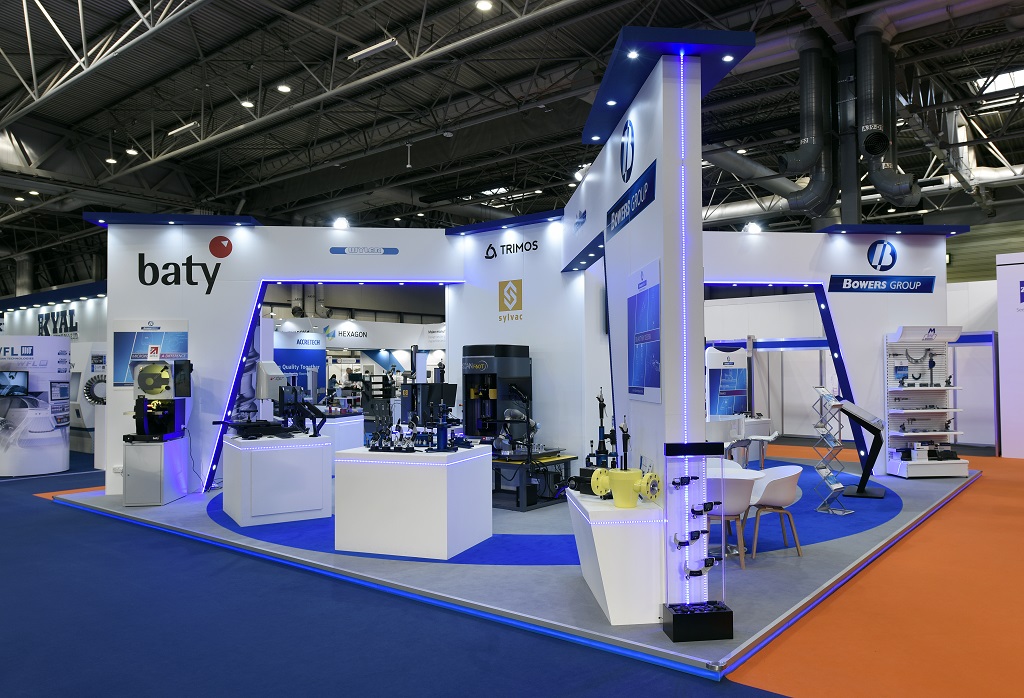 Bowers Group is celebrating the success of MACH Exhibition following a 4-year hiatus due to the Covid pandemic. The exhibition itself, including the Bowers Group stand, was exceptionally busy with high levels of interest in the full product range.
MACH Exhibition took place from 4th – 8th April at the NEC in Birmingham, where Bowers Group exhibited on stand number 19-410. Visitors had the opportunity to find out more about the range of precision measurement equipment available from Bowers Group, including a selection of products from Baty, Trimos, Sylvac, Gagemaker, and WYLER.
Bowers Group UK Sales Manager Ryan Kingswell said: "It was absolutely fantastic to be back at MACH for 2022. Not only has it been a great opportunity to reengage with some customers we haven't seen for some time, we're also very much looking forward to following up with new customers to explore solutions we've discussed on the stand.
We're delighted with visitors' reactions to both our new digital external micrometer, the DigiMic, and the popularity of the live demo of the Sylvac F60 Optical Scanning system working in conjunction with a Universal UR5 robot, fully illustrating the capabilities of Industry 4.0.
The show has been an amazing success; we're delighted that MACH is back with a bang!"
Visitors were also very interested in the variety of standard and bespoke solutions designed and developed by the Bowers Group application gauging team. Many people visited the stand to discuss their own specific measurement requirements, including solutions for the measurement of grooves, threads and splines which are fully compatible with Bowers XT range of digital bore gauges and include optional Bluetooth.
As official metrology sponsors of the University of Wolverhampton Racing Team (UWR) and the University of Wolverhampton Engineering School, we also had our Mobile Metrology Centre on display in the Education Zone, along with the University of Wolverhampton on stand 17-354. Apprentices, students, and visitors alike enjoyed the unique opportunity to witness first-hand the vast range of metrology equipment on board and learn more about how they are used.
Missed us at this years' MACH? Why not book a consultation with our sales team, request a visit from the MMC, or arrange a demo? Contact us via email at sales@bowersgroup.com or call our team on +44 (0) 1276 469 866.