Bowers Group Increases its Presence in Northern Ireland and the ROI With New Sales Team Addition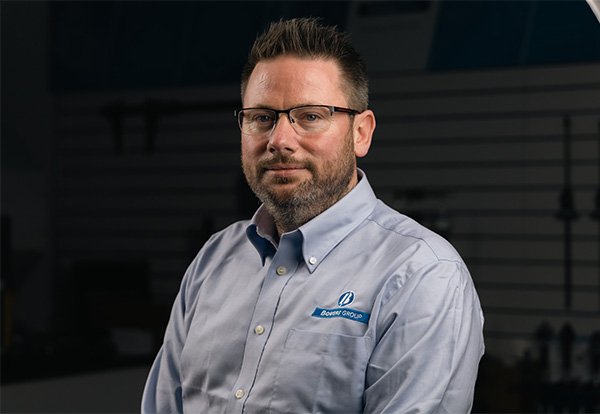 Bowers Group is excited to announce the appointment of James Frawley as the new Area Sales Manager for both Northern Ireland and the Republic of Ireland. With his extensive experience in the field of metrology, James will play a crucial role in driving sales and enhancing customer support in the region.
In his new position, James will oversee the sales of Bowers Group's comprehensive product portfolio, which includes manufactured products from Bowers, Baty, Moore & Wright, as well as market leading solutions from Sylvac, Trimos, and Wyler. His responsibilities will span across direct customer engagements as well as collaborations with distributors in the area.
"We are thrilled to welcome James Frawley to our team.," said UK Sales Manager at Bowers Group, Ryan Kingswell. "His extensive background in our sector and dedication to customer satisfaction make him an excellent fit for this role. We are confident that James will contribute significantly to our growth in the region and further strengthen our commitment to delivering exceptional metrology solutions and support."
James brings a wealth of knowledge and expertise to Bowers Group's operations in Northern Ireland and the Republic of Ireland. His in-depth understanding of measurement principles, quality control processes, and precision instruments will be instrumental in delivering tailored solutions to meet the diverse needs of customers in the region.
Upon his appointment, a delighted James said: "I am thrilled to be joining Bowers Group. It is truly an exciting opportunity for me to work with such a reputable company in the metrology industry. I'm enthusiastic about contributing to the company's growth and establishing strong relationships with customers, ensuring they have access to cutting edge solutions, and I feel together, we will drive innovation and excellence in the field of metrology throughout Ireland."
This appointment signifies Bowers Group's ongoing commitment to expanding its presence and providing superior metrology products and services across Ireland. With James Frawley leading the sales efforts in the region, Bowers Group is well-positioned to meet the evolving needs of customers.