Brookhouse Aerospace Invests in 3D Printing Capability to Support its Customers Challenges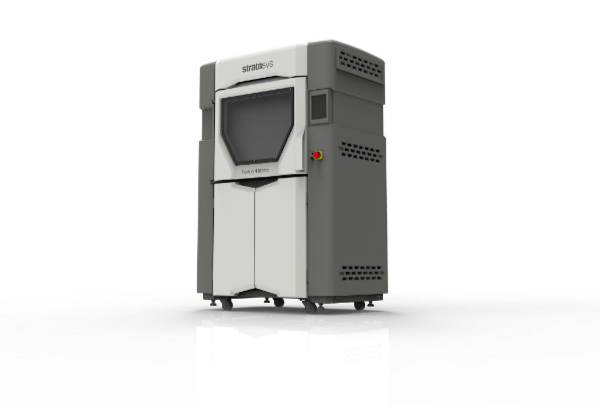 Brookhouse Aerospace is pleased to announce its first significant investment in 3D printing with the purchase of a Fortus 450mc from Stratasys, the global leader in 3D printing and additive solutions, materials and services.
The Fortus 450mc is a mid-range machine that is capable of printing a variety of complex components from a wide range of materials that meet the requirements of a number of applications. The range of materials includes Ultem 9085 that is approved for use within the Aerospace and Defence Industry, and ideal for use with carbon fibre composites. The new machine has been provided by Stratasys Derby based Platinum Partner SYS-UK
The investment allows Brookhouse Aerospace to support the requirements from its Aerospace and Defence customers for low volume R&D projects. Often, the challenge is to take a concept or idea to prototype phase in short lead-times and with often-fast changing designs. The 3D printing capability allows for a quick solution for the manufacture of low volume tooling and fixtures that would traditionally take weeks to design and manufacture. This allows a much quicker route for the manufacture of composite prototypes.
Brookhouse Aerospace CEO, Christopher Morris said: "We are very pleased to be able to offer this new capability. Our new Stratasys 3D printing machine provides the versatility we need when working with customers on new projects. We now have the ability to take a customer's idea and place a real part in their hands in days rather
than weeks. This capability is a real step forward in supporting our customers' needs and again demonstrates Brookhouse Aerospace commitment to supporting their current and future requirements"
Ian Pilkington, Brookhouse Aerospace Engineering Manager added: "We see this system as a means of providing solutions to our manufacturing challenges and requirements both internally and for our customers. The machine allows us to provide fixtures, intensifiers, press brake tooling, trim tools and even high temperature mould tools. Being able to turn around our customer's requirements far quicker than going out to the supply chain and also provide a more cost effective solution is a massive tool in our arsenal. The possibilities for its use are endless.
Brookhouse Aerospace is an independent UK Engineering and Manufacturing business formed following an MBO from the US based Kaman Corporation in February 2021. Originally founded in 1951 as a family business supplying metallics and tooling for foundries, Brookhouse Aerospace is a key supplier of composite components, structurers and assemblies to all major OEM is including Airbus and BAE Systems.
The UK facility has grown its focus from manufacturing purely composite components, structures and assemblies, to offer a complete manufacturing solution covering a broader range of capabilities. Brookhouse Aerospace can now offer a wide range of capabilities which includes composite components and structures, metallics, sheet metalwork, fabrication, machining, metal and composite bonding and assembly. The facility has on-site a fully NADCAP, Airbus and BAE Systems approved automate treatment capability to support customer needs. Additionally, the business also offers a range of Ground Support Equipment to MRO customers.
Brookhouse Aerospace's key markets lie within the Aerospace and Defence sector and with the growth and expansion in capabilities and accreditation, the business will be able to demonstrate to its customers an ability to satisfy their needs on a wider scale.
End.
03/02/22
For further information, please contact:
Bip Patel
Sales Manager
Brookhouse Aerospace Limited
Email: bip.patel@brookhouse-aerospace.com
Mobile: +44 (0)7874 853683
www.brookhouse-aerospace.com