Build trust, increase efficiencies and gain a competitive advantage with the AS/EN 9100 Series certification from BSI. Find out more about how to start your journey here: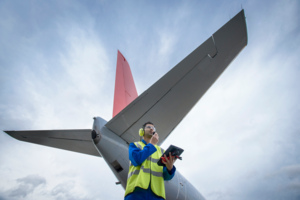 There are unique requirements for quality management in the aerospace, space, and defense industries, which is why AS 9100 certification is paramount for companies to ensure quality, customer satisfaction and gain a competitive advantage within the industry. Our Steps to Certification document has been created to help you where ever you are on your journey.
No matter where you are in your journey or the size of your organization, certification can seem overwhelming. That's why BSI have created a handy document to help identify the next steps you need to take as well as the benefits of certification.
For over a century BSI has driven best practice in organizations around the world. Working with 84,000 clients across 195 countries, it is a truly global business with skills and experience across all sectors including automotive, aerospace, built environment, food and retail and healthcare. Through its expertise in Standards and Knowledge Solutions, Assurance Services, Regulatory Services and Consulting Services, BSI helps clients to improve their performance, grow sustainably, manage risk and ultimately become more resilient.
Throughout the aerospace supply chain BSI helps companies to improve and become more resilient.
From knowledge solutions and standards to assurance and professional services BSI works with businesses of all sizes and equips them with the tools, information and services they need to turn today's challenge into tomorrow's success.
Click here to fill out the form to download our steps to certification document and help you get started with your journey.