Burnley College Lecturer awarded prestigious national role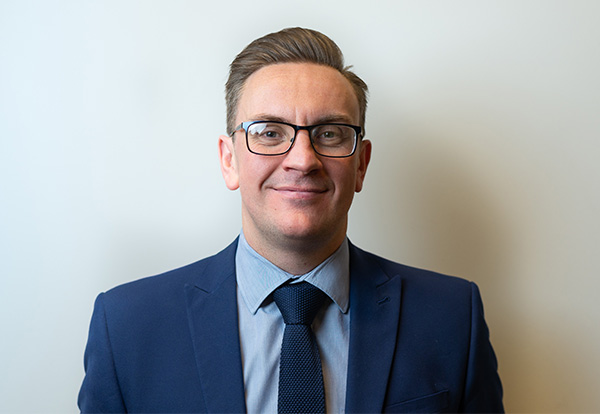 The Head of Construction at Burnley College, David Lord, has been appointed as the new Chairman of the British Association of Construction Heads (BACH).
BACH is an influential group that represents colleges across the UK who offer construction courses.
David has played a vital role in the development of Burnley College's highly-regarded construction division.
His 20-plus years of experience and expertise have helped the College – again recognised as the number one College in the country for student achievement* – to stay ahead of the curve in terms of industry developments and employer expectations.
As the new Chairman of BACH, David will be a prominent national figure in overseeing the strategic direction of the group, keeping it closely aligned to industry, and work closely with other colleges to drive forward changes.
He will also provide a voice for the construction industry in the UK and showcase the importance of vocational education in preparing the next generation of skilled professionals.
His appointment to such a prestigious position, a two-year role, is testament to his dedication to the construction industry and his commitment to ensuring young people have access to the highest quality vocational education.
He brings a wealth of experience and knowledge and is well-placed to make a positive impact in the UK construction sector.
David said:
"I am honoured to have been appointed as the new Chairman of BACH, and am excited about the opportunity to work closely with my colleagues from across the UK to drive forward positive change in the construction sector.
"My career has been focussed on providing young people with the skills they need to succeed in industry, and I look forward to continuing that in my new role."
Build your skills with industry-expert Tutors, supporting you to reach your goals. Burnley Colleges passionate Tutors are highly-skilled and passionate about your success, bringing their expertise and commitment to ensure you realise your ambition.
There are opportunities to start your Apprenticeship in the Construction industry – from plumbing to electrical installation and much more – or a vocational or T Level course which will open the door to high-level qualifications and rewarding careers, such as an architect or surveyor.
Burnley College also offers a range of HNC and HND courses in Construction, as well as vital industry accreditations needed by professionals within the thriving sector and opportunities for professional development.
Find out more at burnley.ac.uk by entering Construction in our course search.
*in the latest Government National Achievement Rate tables for results for learners aged 16-18