CarbonImpact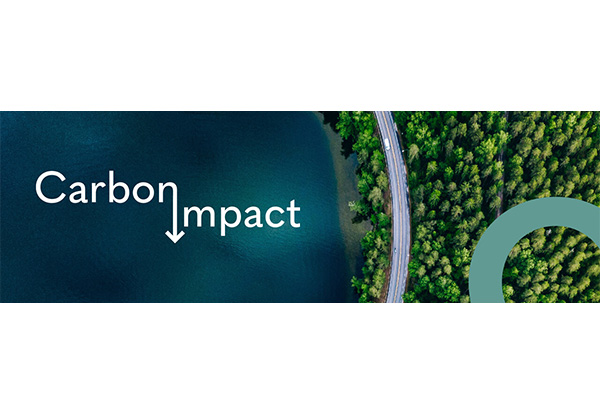 Introducing CarbonImpact: Your Path to Environmental Sustainability
We are thrilled to announce the official launch of CarbonImpact, a carbon emissions reporting tool designed to empower businesses in their journey toward environmental sustainability. Developed by Applegate in collaboration with the University of Exeter, CarbonImpact is set to revolutionise the way organisations measure, track, and reduce their carbon footprint.
The urgency of climate change has never been more apparent, and businesses play a pivotal role in achieving global net-zero emissions by 2050. CarbonImpact offers the most simple yet powerful solution for businesses of all sizes to understand their environmental impact and take meaningful steps towards reducing their CO2 emissions.
Key Features of CarbonImpact:
Scope 3 Emissions Reports: CarbonImpact leverages your unique data to create comprehensive reports for your transport emissions, providing a line-by-line breakdown by sales line. This in-depth analysis takes into account metrics such as quantity, distance travelled, and mode of transport, offering invaluable insights into the emissions generated during the final leg of a product's journey. For those seeking a more holistic evaluation of their Scope 3 Emissions, CarbonImpact can calculate the carbon footprint for each product in CO2 equivalent tonnes, following the Government spend-based method. Using calculations from DEFRA, alongside guidance from the Greenhouse Gas Protocol CarbonImpact provides reliable and trusted insights into Scope 3 emissions.
Simplicity and Ease: CarbonImpact is designed to streamline the process of measuring and evidencing carbon emissions. Unlike other solutions, there's no need for complicated API plugins or technical assistance. Our user-friendly interface empowers your business to track and reduce its carbon footprint effortlessly.
Go Green with Confidence: By choosing CarbonImpact, your business can make a tangible impact on its carbon footprint. Our tool provides the data-driven insights needed to take proactive steps toward environmental sustainability.
"With CarbonImpact, we empower businesses to make a positive environmental impact. Our goal is to simplify carbon emissions reporting and make it accessible and actionable for businesses of all sizes. Using CarbonImpact, allows businesses to showcase their commitment to the environment, gain a competitive advantage, and contribute to carbon reduction efforts, all while operating more sustainably." – Stephen Paine, General Manager at Applegate.
The calculation methodology employed by CarbonImpact adheres to the Defra Environmental Reporting Guidelines and has been crafted in collaboration with leading experts from the University of Exeter. By leveraging this approach, Applegate ensures that businesses receive precise and reliable carbon emission data, enabling them to make informed decisions to drive sustainable change.
Meet the CarbonImpact Team at Advanced Engineering!
To learn more about CarbonImpact and how it can benefit your business, we invite you to meet our team at Advanced Engineering at the Birmingham NEC on Troy Stand H170 on 1 and 2 November. Discover firsthand how CarbonImpact can help your business take a significant step toward a sustainable and eco-friendly future. For more information about CarbonImpact, please visit carbonimpactreport.co.uk