Ceratizit delivers significant productivity gains for Bedford CNC with in-house fixture design and manufacture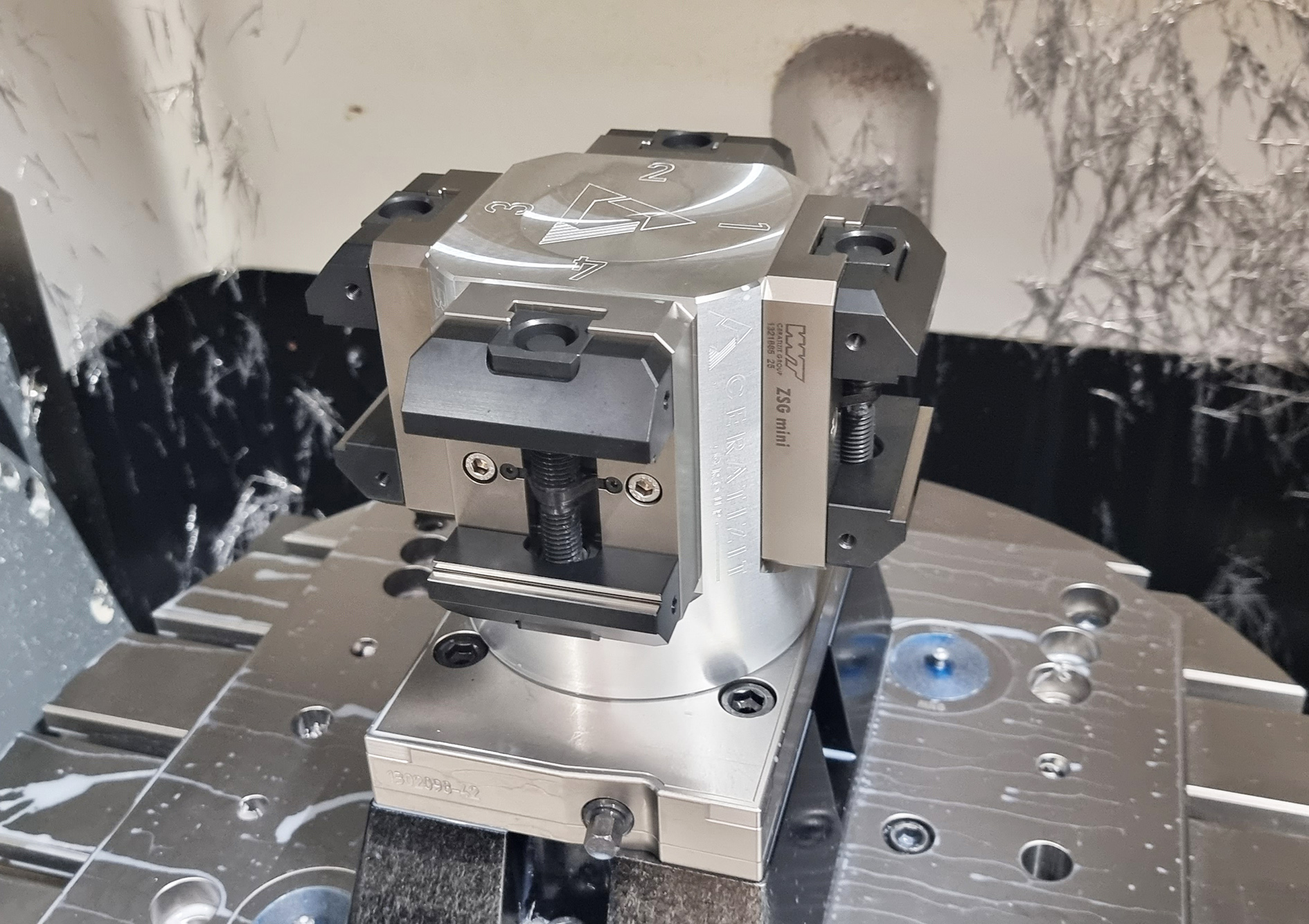 Ceratizit UK & Ireland's technical sales and applications teams work in partnership with customers to ensure maximum productivity, whether that is with the latest in cutting tool technology or, with advice on manufacturing efficiency. The latter was the case when Bedford CNC was looking to improve throughput of some aluminium blocks.
While productivity of these blocks was already good, machining four per cycle using two Ceratizit ZSG 4 vices on a 4th axis machining centre; a suggestion by Ceratizit UK & Ireland's Technical Sales Engineer Nev Frisby, would double throughput and by default reduce manufacturing costs. "When Nev suggested manufacturing a bespoke fixture that would accommodate four ZSG Mini vices, with each vice holding two components, it was an easy decision to make, as we can now produce twice as many parts in a single cycle, with reduced set up time and costs," says Andy Soos, Managing Director/Owner Bedford CNC.
The fixture was designed and manufactured in-house at Ceratizit UK & Ireland's technical centre in Sheffield, where the applications team has a range of CAD/CAM solutions available along with an array of machine tools on which to produce projects such as this or simply to provide customer training. From concept to manufacture the whole fixture project was managed in-house with the completed fixture being delivered within two-weeks of the order being placed.
"Having this capability adds another level of service that we can offer to customers, where we are able to quickly develop manufacturing solutions to assist them as they look to increase efficiency and profitability," says Nev Frisby. "When I put the idea to Andy at Bedford CNC his reaction was how soon can I have it, and to be able to turn it around in such a short space of time was a major advantage to him."
This example highlights the level of service the Ceratizit Technical Centre can deliver with regards to bespoke fixture manufacturing, this solution being designed, manufactured, and installed in the customer's machine shop within 2 weeks from start to finish.
From order through CAD design to finished and delivered fixture in two weeks thanks to Ceratizit's team in Sheffield.