Ceratizit Launches New PolyClamp Verso for Simple and Precise Clamping Solutions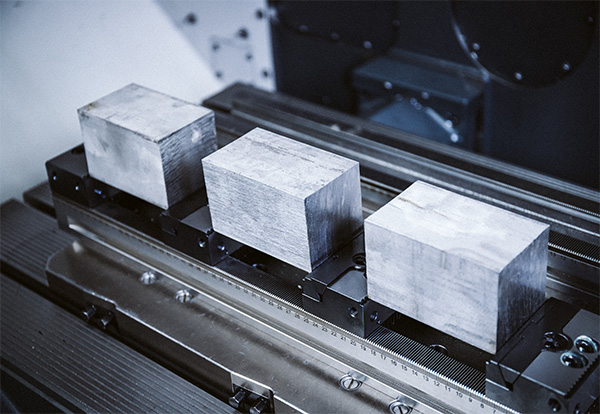 Ceratizit understands the need for flexible part clamping solutions, particularly when loading multi-axis machines with a wide variety of workpieces. Already offering a comprehensive range of clamping solutions, their new PolyClamp Verso enables machinists to overcome even the trickiest of loading scenarios.
Situations which require both small and large batch sizes of different materials to be machined greatly benefit from clamping systems which have some flexibility in how they can be used. All these issues are solved, however, with Ceratizit's PolyClamp Verso. Christoph Retter, product Manager for Workpiece Clamping at Ceratizit explains that 'productivity can frequently be increased by at least 30% simply through workpiece handling during clamping and flexible retooling of the clamping technology, and in individual cases this increase can even rise as high as 90%.'
As a standardised clamp, which can be used in a wide variety of loading scenarios, the PolyClamp Verso ensures that the user benefits from a simple and efficient solution, as well as saving on procurement and storage costs which come from having different clamps for different scenarios.
The PolyClamp Verso is particularly effective for use in 3-4 or 5 axis machines where it can easily clamp all part variants. However, with base rails that can be combined to connecting elements and 24 variants of clamping jaws, there are no limits to what this model can be adapted to.
Retter further explains that this model's new design means that 'even more jaws can now be clamped per base rail, meaning that more, larger unmachined, or finished parts can also be clamped.' The measurement scales, which are lasered onto the centric vice, offer further benefits when it comes to handling the PolyClamp Verso, as this allows the jaws to be positioned with speed, and accuracy on the rail.
Ceratizit's PolyClap Verso is also equipped with a quick jaw change system. This means that with the use of just two screws the fixed and adjustable jaws can be released, moved upwards or repositioned. The model's design, which allows one jaw to be removed without dismantling the other, massively reduced setup times and ensures a speedy, accurate and simple machining process.
The PolyClamp Verso will be available from Ceratizit in February 2023.
More information on this can be found at cuttingtools.ceratizit.com/gb/en/polyclamp-verso