Ceratizit strengthens applications support with two new recruits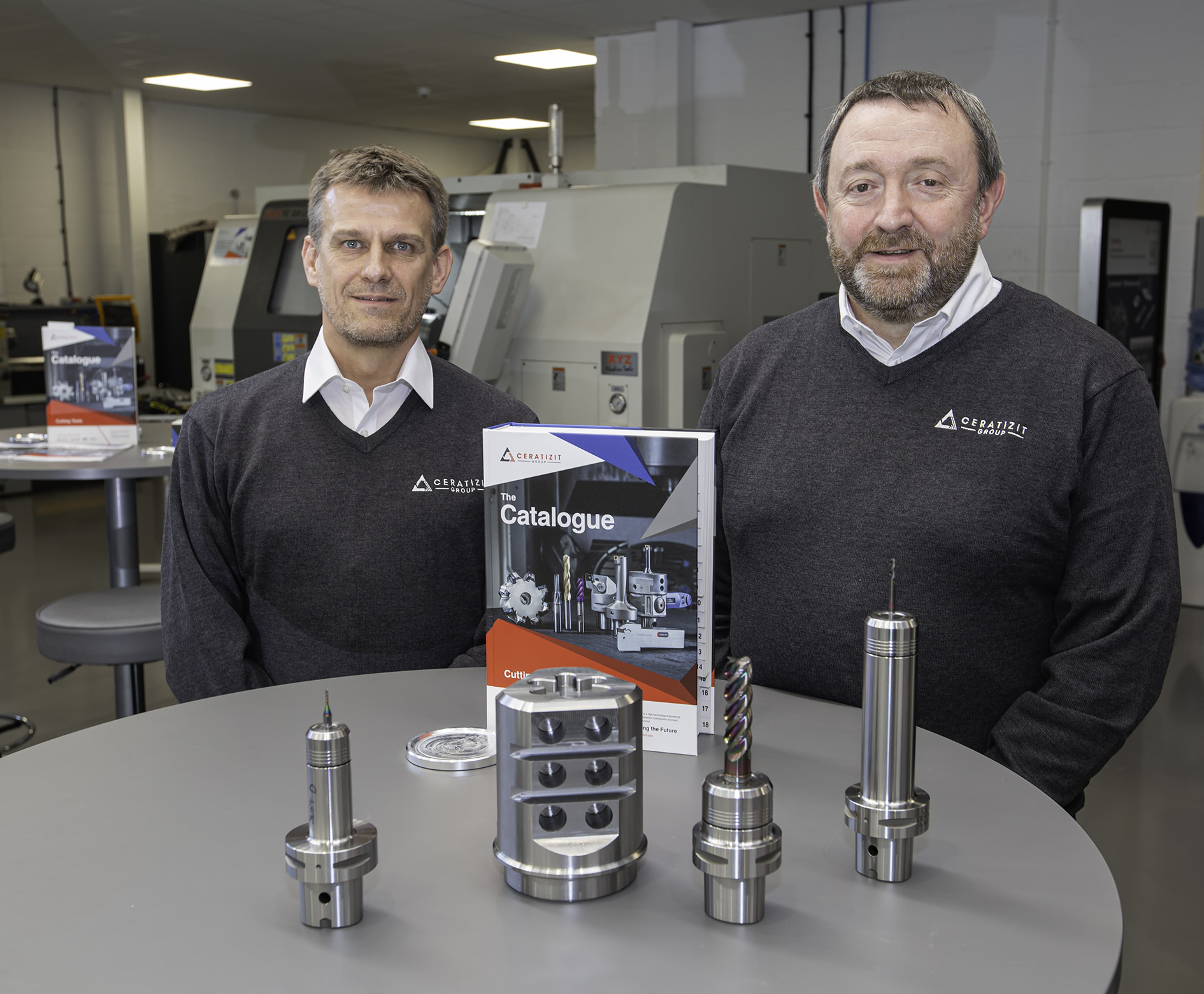 Ceratizit UK & Ireland has expanded its applications support team with the appointment of two additional engineers, Stuart Cooke and Stuart Brooks, who will provide support across the Midlands and North west of England.
The applications support team works alongside Ceratizit's technical sales engineers to provide customers with an extra layer of reassurance with day-to-day machining, technical support and project development activities. With more time available to them they can work closely with key accounts while also help to develop business within other customers. "The applications team is central to our ongoing strategy of developing our customer support activities, and these two appointments will be followed by further additions during the year," says Shaun Thornton, Technical Manager, Ceratizit U.K. and Ireland.
The arrival of the two Stuarts takes the number of applications engineers to 10 meaning that the majority of the UK is now fully supported by Ceratizit UK & Ireland's technical sales and applications teams, ensuring help and advice on all cutting tool and workholding requirements is on-hand. As with existing team members these new recruits are apprentice trained, with years of metalcutting experience behind them.
Stuart Cooke has over 27 years' experience across general sub-contract engineering and toolmaking, covering all aspects of machining. Explaining his decision to join Ceratizit UK & Ireland he commented: "I have known Ceratizit for many years as a customer, and their professionalism and customer support is well respected, so when the opportunity to apply as an applications engineer I jumped at the chance as it gives me the opportunity to apply the skills and knowledge that I have to a wider audience."
Similarly, Stuart Brooks brings with him many years of experience, having started in engineering straight from school operating CNC machines, he applied himself to learning and progressed to setting and programming and becoming a team leader of a CNC turning section, prior to moving into a production engineering role, where he took projects from concept through to production. "I have applied for various roles at Ceratizit over the years as through my experience of the company and its products I knew they could offer me the next step in my career. I am looking forward to working with customers to develop applications and working on specific projects."
Attachments:
Below left: Stuart Brooks (left) and Stuart Cooke (right) with Ceratizit UK & Ireland Technical Manager Shaun Thornton.
Below right: Stuart Brooks and Stuart Cooke are the latest additions to Ceratizit UK & Ireland's Applications support team.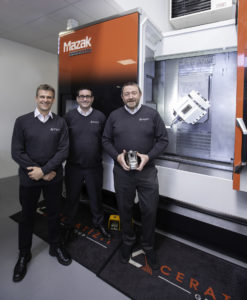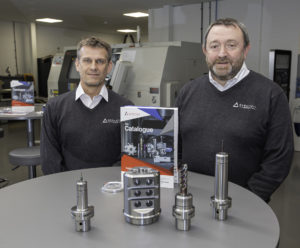 Published on behalf of
CERATIZIT UK & IRELAND Ltd.
CERATIZIT – with passion and a pioneering spirit for hard materials

For over 95 years, CERATIZIT has been a pioneer in developing exceptional hard material solutions for machining and wear protection. The private company, with registered offices in Mamer, Luxembourg, develops and produces highly specialised cutting tools, indexable inserts, rods made from hard materials and wear parts. The CERATIZIT Group is the global market leader in various application segments and successfully develops new carbide, cermet and ceramic grades, such as for wood and stone working.

With more than 8,000 employees at more than 30 production facilities and a sales network in 80 countries, CERATIZIT is a global player in the carbide industry. The company's international network includes subsidiary Stadler Metalle and joint venture CB-CERATIZIT.

The technology leader is continually investing in research and development and holds more than 1,000 patents. Innovative hard material solutions from CERATIZIT are used in various sectors, including mechanical engineering and toolmaking, in the automotive and aerospace industries and in the oil, gas and medical industries.