CGTech Announce a Trio of Changes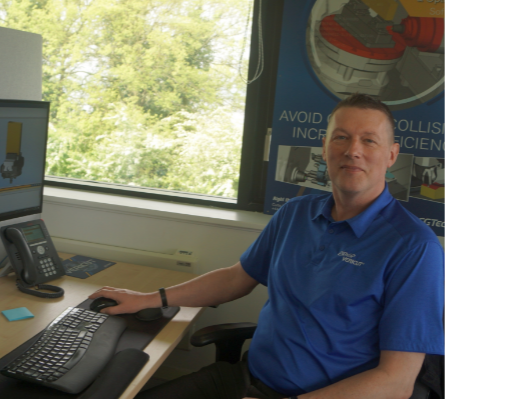 CGTech UK start 2022 with some staff promotion news, effective 1st January 2022, Gavin Powell will assume the role of Managing Director, Gavin Bridger will become Technical Support Manager and Scott Ravenscroft will become UK Sales Manager.
Gavin Powell has been appointed as Managing Director taking over from Tony Shrewsbury. He says: "Everyone at CGTech is pleased to wish Tony a long and happy retirement after around 5 years at the helm, and he leaves the company in a strong position for us to go forward. I can say it has been a pleasure for me working with him over my years at CGTech."
Having been with CGTech for 21 years this year, Gavin Powell has a wealth of experience specifically garnered over the past 13 years in charge of the technical team though also caretaking sales roles as needed.
Gavin Bridger will become Technical Support Manager looking after the current team of nine Technical Support Engineers as well as one apprentice. "I know the technical team will be in good hands, Gavin Bridger has more than 15 years' service and is familiar to most customers, resellers and partners," Gavin Powell says.
He continues: "Along with the promotion of Scott Ravenscroft to UK Sales Manager these are positive changes that are good for customers and the business as a whole."
CGTech's plans for further growth within the UK customer base as well as the overseas markets supported by the team is underpinned by its current search to recruit a Sales Engineer for the Swedish market, and the imminent appointment of another Technical Support Engineer.
"The company is in a great position with plans for growth in terms of more customers and investment in the team to support this," states Gavin Powell. "Future product development plans will open the door to further optimisation processes and the move to hardware graphics has been phenomenal for VERICUT, bringing speed improvements with further enhancements to come. Key for many businesses are the Reporting tools which are now far better than they have ever been, meeting the needs of the connected digital world."
The ability of the customers to get the most from VERICUT CNC simulation and optimisation software without making the process overly complex is fundamental to its success. "Keeping any machine shop competitive is vital and cycle times are there to be improved upon using the Force module. It is a great tool for any workshop looking for an almost instant fix. The gains offered are good for all manufacturing industries in terms of business improvements and savings," says Gavin Powell.
As he points out: "We have a great team in place and our open approach to customers will remain, with the globally popular VERICUT User Events (VUE) still being held. However, the various lockdowns caused by the global COVID pandemic during the past couple of years highlighted just how popular our virtual VUE was. Although we had in-person events we also hosted a virtual version with around 80 attendees. Both these formats will be adopted once again for 2022, incorporating experience gained from past few years.
"And, of course, we hope UK exhibitions such as Southern Manufacturing and MACH will go ahead, providing us with the opportunity to meet face-to-face with existing and potential new customers, as well as our global team of resellers."
He concludes: "My overall message is it is business as usual and it is great to announce that, following the purchase of the business by Sandvik Coromant a year ago, CGTech has promoted knowledgeable and experienced staff members from within to these key positions."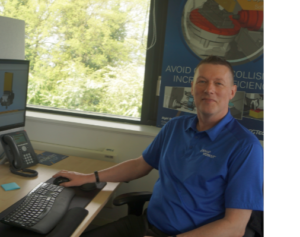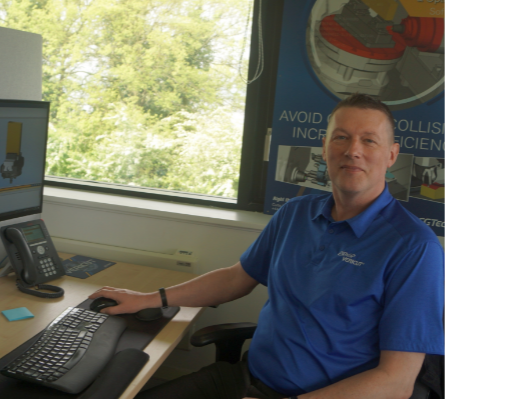 ###
Note to Editors
About CGTech
CGTech's VERICUT® software is the standard for CNC simulation, verification, optimisation, analysis, and additive manufacturing. CGTech also offers programming and simulation software for composites automated fiber-placement, tape-laying, and drilling/fastening CNC machines. VERICUT software is used by companies of different sizes in all industries. Established in 1988, and headquartered in Irvine, California; CGTech has an extensive network of offices and resellers throughout the world.  For more information, visit the CGTech website at www.cgtech.co.uk, call +44 (0)1273 773538, or email info.uk@cgtech.com.