CGTech Ltd Announces 4 UK VERICUT User Exchange Events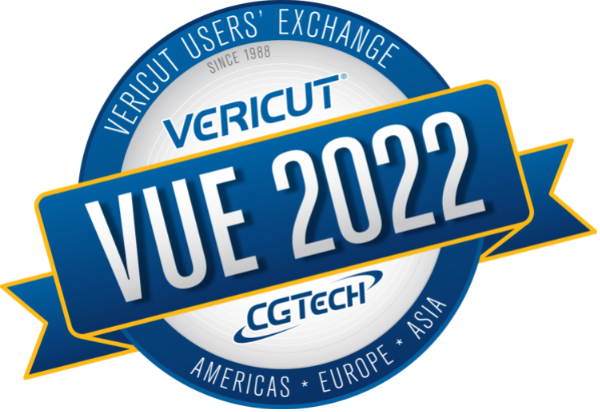 Each year CGTech offices worldwide host numerous VERICUT User Exchange (VUE) meetings for its customers and partners. This year a combination of virtual and traditional events will draw thousands of attendees from all over the globe.
Starting in Worcester, CGTech Ltd is pleased to announce 4 UK VUE events that will take place throughout September:
7th September – Yamazaki Mazak UK, Worcester
14th September – Kyocera SGS, Wokingham
21st September – Nikken Innovation Centre Europe, Rotherham
28th September – Advanced Forming Research Centre, Scotland
At this year's events attendees will have the valuable opportunity to explore how to make the most of the features available in the latest version of VERICUT and will also get a first-hand look at the next major release, VERICUT 9.3.
"We're excited to be taking the VUE meetings on the road once again to show the improvements already made to VERICUT, and what's to come in future releases." says Gavin Powell, CGTech Ltd Managing Director.
"The next major release, VERICUT 9.3, is due for release this summer. Version 9.3 better connects machines and data to bring VERICUT's digital twins to new levels of exactness, enabling users to verify that their NC machine and setup match what was verified by VERICUT and collect valuable metrics about machining processes that help all NC programmers perform like machining experts."
New features in the current version, VERICUT 9.2.2, include improvements to core features, improving memory management, graphics, and overall efficiency. Updates to inspection reports and reports provide users with more information such as surface finish callouts, machine metrics, and new cutting condition metrics. X-Caliper and Annotations have also been updated to include 3D and 2D (flat to screen) text for dimensions on annotation planes, text and font options, as well as multiple leader lines.
Powell continues: "In addition to seeing the exciting new features that our software has to offer, a great benefit of attending a VUE event is that users will learn about important and useful features to help improve their processes from both the CGTech team and other VERICUT users."
For more information or to register to attend visit https://www.cgtech.co.uk/company/vue.html
###
Note to Editors
About CGTech
CGTech's VERICUT® software is the standard for CNC simulation, verification, optimisation, analysis, and additive manufacturing. CGTech also offers programming and simulation software for composites automated fiber-placement, tape-laying, and drilling/fastening CNC machines. VERICUT software is used by companies of different sizes in all industries. Established in 1988, and headquartered in Irvine, California; CGTech has an extensive network of offices and resellers throughout the world.  For more information, visit the CGTech website at www.cgtech.co.uk, call +44 (0)1273 773538, or email info.uk@cgtech.com.