CGTech Post Mach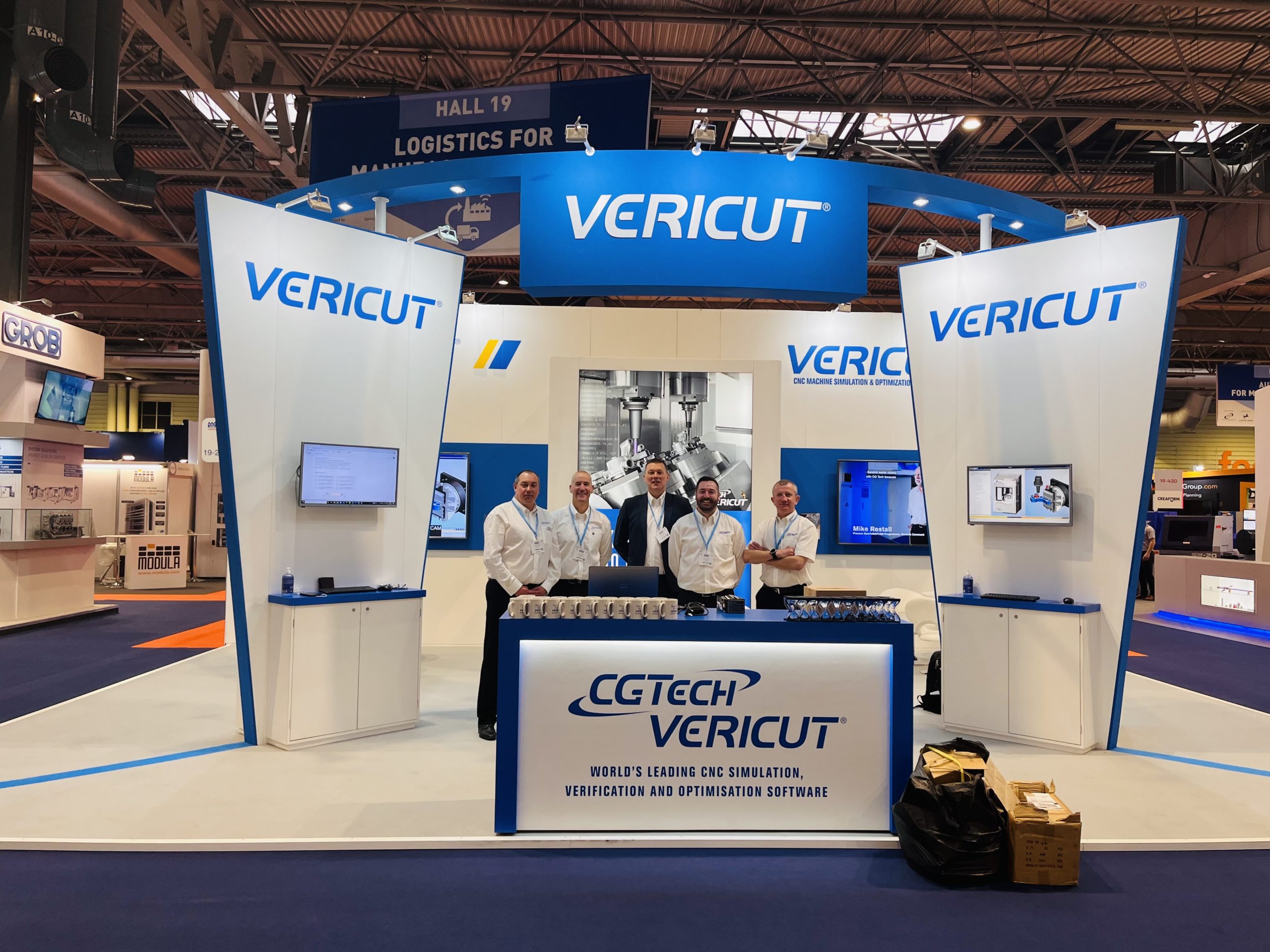 CGTech Ltd is revelling in the success of the MACH 2022 exhibition, which comes after a four-year break following COVID restrictions and lockdowns.
MACH took place from 4 – 8 April at the NEC in Birmingham, where CGTech exhibited on stand      19-218. Visitors had the opportunity to learn more about the company's full range of CNC simulation, verification and optimization software solutions.
Managing Director, Gavin Powell, said: "It was absolutely fantastic to be back at MACH. Expectations were subdued before the exhibition started, but the CGTech stand was busy from start to finish."
New prospective visitors to the stand were enlightened by the core benefits of simulating and verifying their CNC process using VERICUT software while existing customers received personalised demonstrations to see what they could save on their actual projects with the VERICUT Force NC optimization module.
Scott Ravenscroft, UK Sales Manager, added: "MACH has been a great opportunity to re-engage with some customers and show the new features we have in VERICUT and what is coming up in the next release. We're also going to be very busy following up on the new leads that stopped by to see VERICUT for the first time".
CGTech's VERICUT® software is the standard for CNC simulation, verification and optimization. It is used by companies throughout the world to simulate machining and correct errors in NC programs before starting any real machining. Optimization capabilities included in VERICUT Force reduce machining time while extending tool life.
Note to Editors
About CGTech
CGTech's VERICUT® software is the standard for CNC simulation, verification, optimisation, analysis, and additive manufacturing. CGTech also offers programming and simulation software for composites automated fiber-placement, tape-laying, and drilling/fastening CNC machines. VERICUT software is used by companies of different sizes in all industries. Established in 1988, and headquartered in Irvine, California; CGTech has an extensive network of offices and resellers throughout the world.  For more information, visit the CGTech website at www.cgtech.co.uk, call +44 (0)1273 773538, or email info.uk@cgtech.com.