CGTech to show latest VERICUT enhancements at Southern Manufacturing 2022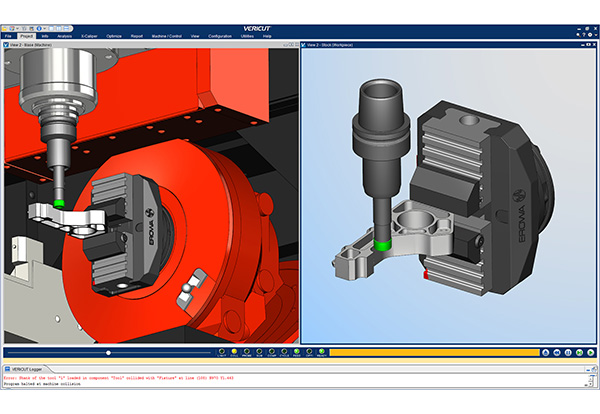 CGTech will attend the Southern Manufacturing and Electronics exhibition from 7th – 9th February 2023 at the Farnborough International Exhibition Centre. On stand C215, the CGTech team will be demonstrating the latest release of their simulation software, VERICUT 9.3. VERICUT is the industry standard in simulating CNC machining to detect errors, potential collisions, and areas for improvement. The software operates independently, but also integrates with all leading CAM systems.
Throughout the event, the CGTech team will give demonstrations of their industry leading solutions for verification, simulation and optimisation of NC programs, including the latest features available in VERICUT 9.3, such as the Tool Performance Database and Machining Optimisation Data in Tool Manager, and other improvements to VERICUT's core functionality. Gavin Powell, Managing Director, CGTech Ltd, says "VERICUT 9.3 provides smarter data for smarter manufacturing, giving our customers a 'cutting edge'."
CGTech will also demonstrate VERICUT's Force optimisation module. VERICUT + Force provides an integrated simulation-optimisation solution that can significantly reduce machining times, improving cutting tool and machine life. New and legacy NC programs can be optimised with Force to run as efficiently and safely as possible. Force is available for milling, turning, and mill-turn machines. "With enriched machining metrics, Force feedrate and tool deflection optimisation, the latest VERICUT release creates the most highly optimised, yet safe to run NC programs for any CNC machine," concludes Gavin Powell.
Southern Manufacturing and Electronics is the most comprehensive annual industrial exhibition in the UK and a major pan-European showcase for new technology in manufacturing, electronic production and engineering.