ELE Advanced Technologies appoints new CEO for next phase of growth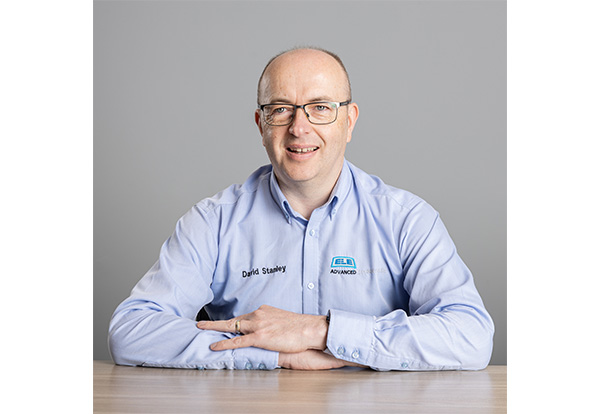 Engineering solutions provider ELE Advanced Technologies (ELE) has appointed David Stanley as its new CEO, following a period of investment and transformation. David, who has been with the business for over seven years in his role as Finance Director, has 30 years' experience across a wide variety of sectors, including manufacturing, infrastructure and construction.
David succeeds Manesh Pandya, former CEO, who, after heading up the business since 2001, is retiring and will take on the role of Consultant. The change follows a period of significant investment with over £12 million invested in the business, including in its relocation to a new, larger manufacturing facility at Lomeshaye Industrial Estate, Nelson, Lancashire in 2023.
ELE supports some of the biggest original equipment manufacturers in the world. It provides engineering solutions in the aerospace, power generation and automotive sectors – offering a complete package of processes to produce complex, high-integrity components. Its customer base is international, with 75% of components manufactured going into Europe.
The new state-of-the-art facility spans more than 50,000 sq. ft. and enables ELE to increase production capacity by 40% through layout optimisation and improved material flows. It provides space for new technology, such as a unique turbine blade cooling solution that increases the performance and efficiency of aerospace engines, and room for further expansion that will enable ELE to increase capacity by a further 50% in the future.
It also represents a significant investment in ELE's journey to net zero. The installation of photovoltaic solar panels enables ELE to generate up to 37% of its own clean energy, with the remaining energy used on site coming from alternative renewable sources. The site also features electric vehicle charging points for all employees and a streamlined waste management system to increase recycling rates.
Since LDC's investment in 2019, ELE has increased revenues from £14 million to £25 million. In 2023, the business strengthened its leadership team with the appointment of Nick Eary as Business Development Director and Rebecca Shellard as CFO. There is a strong focus on talent, with the business taking on a number of apprentices each year.
Commenting on his appointment, David said: "ELE has ambitious and growth-driven plans following the move to our new facility. This is a really exciting time and I'd like to thank Manesh for leading our business over the past 22 years. Looking ahead, my immediate focus is on further enhancing and building customer relationships, growing our global customer base through our offer of innovative technologies, and continuing to lead on sustainability and innovation."
Chris Handy, Partner and Head of West Midlands at LDC, added: "We are proud to support the management team at ELE. Their ambition to keep innovating is key to their success and as demand increases, the new facility will be transformational in positioning the business for future growth. We'd like to thank Manesh for his leadership and are looking forward to working with David and the management team on the next phase of their growth plans."