ELE Advanced Technologies at the double with sponsorship of local sides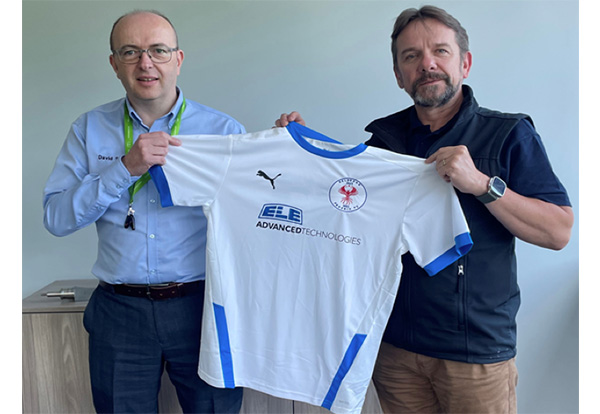 Nelson-based manufacturing company ELE Advanced Technologies has pledged its support for local side Colne FC and grassroots setup Kelbrook Phoenix FC, sponsoring the two clubs ahead of the 2023 /24 season.
The engineering business entered into the partnership with Colne FC during pre-season, becoming their board sponsor.
The Reds play in the North West Counties Premier League and rely on sponsorship from local businesses like ELE to operate.
Colne's first fixture of the season took place on Tuesday 1 August, taking on Bury FC in the Shaker's first competitive fixture since their return to professional football.
In addition to ELE's support of Colne FC, the company have pledged their support for local junior side Kelbrook Phoenix FC.
The grassroots side had previously been forced to close due to financial difficulties but are set to be re-established thanks to ELE's support.
Tony Butterworth, ELE's maintenance manager, has been nominated to chair the club in their return to operations.
The manufacturer's support will provide a ground fund for the club and will see the company's branding on their home shirt.
Dave Dudley, technical director for ELE, said: "ELE is delighted to be able to provide such vital funding for local teams.
"We know how important football is in our community, so to play our part and support both clubs is an honour.
"Our business has always been embraced by the people in our local area and ensuring that local sport flourishes is a way of giving back."