Expansion at Hollingworth Design benefits from tooling input from Ceratizit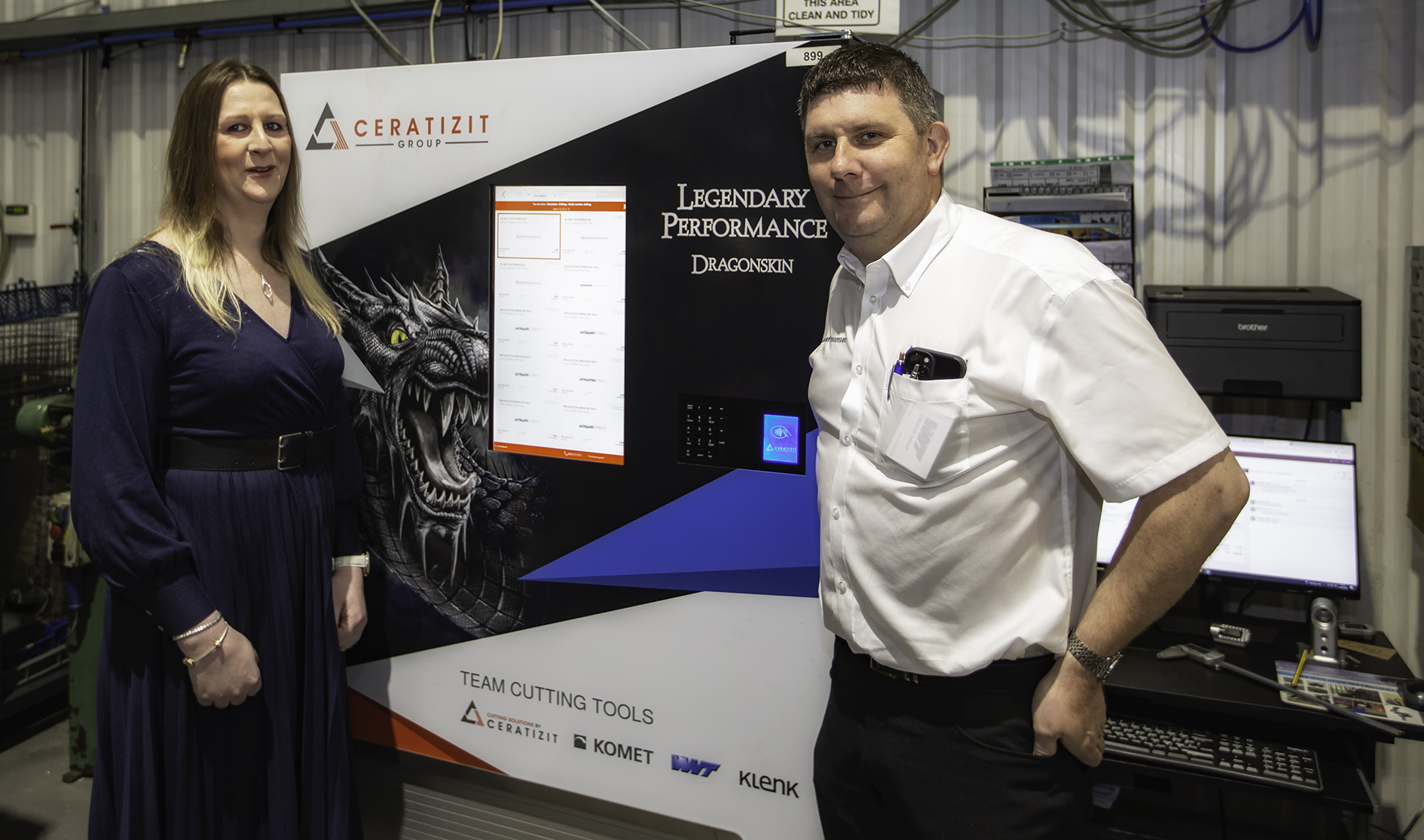 Leaving regular employment in 2005 to start Hollingworth Design was a life affirming moment for Paul Hollingworth, who had just recovered from cancer at the time. Working from home offering his extensive engineering design knowledge on a consultancy basis has now evolved into a multi-million Pound business that continues to offer design consultancy, has also developed its own range of industrial compressed gas and vacuum systems, as well as expanding into sub-contract machining.
Initially working from home Paul gained a strong reputation for his design work and along with that came a demand for machining of prototype parts. This meant a move into machining, initially with two small machines housed in his shed! However, as demand grew the need for a more formal set-up became too much to ignore, so a move to a 4000ft2 facility in Denton marked the next stage of development, along with the arrival of a turning centre and machining centre from XYZ Machine Tools. "We looked at the numbers and also the reluctance of other sub-contractors to take on our work and having machining in-house was the logical conclusion," says Paul Hollingworth, Director, Hollingworth Design. Seeing further growth opportunities by having this machining capacity it wasn't too long before further investment was made and the move into providing sub-contract machining services blossomed and a move to its present location, a brand new 12,000ft2 facility in Stockport.
Now at the heart of Hollingworth Design's sub-contract capability are two Index bar-fed mill-turning centres, a G200-2 and a C100 machine, The capability of these machines, especially the G200-2 with its powerful B-axis and capability of simultaneous cutting with up to four tools opened up many possibilities. "Any job that can be machined from bar is classed as a turning job, and goes on these machines, even if there is no actual turning involved," says Paul Hollingworth. Applying this philosophy allows cycle times to be drastically reduced, with help from cutting tool supplier Ceratizit UK & Ireland. One particular component destined for use on superyachts in particular benefitted from Ceratizit's input. Initially a four-flute 6 mm diameter milling cutter was being used on these 303 stainless teel components (see image below), with a recommendation from Ceratizit Technical Sales Engineer Matt Darbyshire this was changed to a five flute Silverline solid carbide high-performance cutter from Ceratizit's standard range. Running this cutter at 6250 revs/min (120m/min) and 0.1 mm/rev feed rate with a 1.5 mm step down every rev, this cutter completed the entire batch of 4000 components without being changed. "The performance of this cutter simply blew me away, we achieved a cycle time of 3.5 minutes per component, running the machine 24/7 and meeting all of our customer's expectations." This is a typical example of the approach that Hollingworth Design takes, to look at every aspect of the job and engineer a process to make things better. To maximise the benefit for customers Hollingworth design looks at batch quantities from 500 upwards, recently completing a single order for 72,000 components. Machining these volumes demands support from Ceratizit in the form of regular visits from Matt along with daily management of tooling through use of a Ceratizit TOM 840 tool vending system.
"Our turnover has grown dramatically in recent years with sub-contract machining accounting for around £150,000/month from our overall monthly turnover of £600,000/month," says Paul Hollingworth. "Managing the tooling requirement for this level of work needed to be streamlined and where possible eliminate the last-minute verbal orders for tooling to comply with our ERP system and maintain 24 hour operation." Having the TOM 840 in place provides much greater flexibility for Hollingworth Design by having tooling available when needed, stock automatically re-ordered and restocked, without any requirement for in-house management time or added costs, with the tooling only invoiced for when it is used. The Ceratizit TOM 840 unit is also supplied and installed free of charge to any customer meeting the minimum monthly spend of £3000. Hollingworth Design also takes advantage of the Ceratizit re-grind service, which provides a quick turnaround for all of its solid high speed steel and carbide cutters, returning them to 'as new' performance.
Published on behalf of
CERATIZIT UK & IRELAND Ltd.
ByAgitate PR Ltd.