Eye for Success: Bowers Group partner with ASH to add Digital Inspection to product portfolio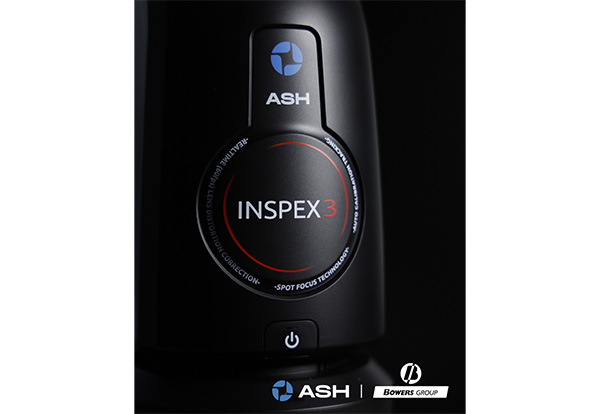 Bowers Group is delighted to announce a new partnership with ASH, allowing the group to offer an exciting and innovative range of digital inspection solutions.
Headquartered in Ireland, ASH is renowned for designing and building a highly sophisticated range of inspection systems for a wide range of industries. The innovative range of products is now available and supported by Bowers Group as part of its third-party operations, with the dedicated and knowledgeable sales team committed to delivering the world's most advanced inspection technology solutions to UK-based businesses.
UK Sales Manager at Bowers Group, Ryan Kingswell, said: "ASH has already assisted many manufacturers around the world to protect quality, minimise risk and advance their capabilities. We are confident that these advanced products will complement our product portfolio and I'm sure it will also prove to be extremely popular within the UK metrology and manufacturing market. We're thrilled to be able to offer the intelligent, award-winning technology of ASH to our customers and look forward to a long and successful relationship."
Martin Cahill, COO of ASH, said: "The partnership between Bowers Group and ASH is truly a testament to our shared vision of innovation and excellence. As an esteemed leader in the field of metrology, Bowers Group has built an extensive network owing to its industry expertise and exceptional customer service. We are delighted to add our inspection solutions to Bowers' comprehensive suite of quality products, expanding our reach in the UK and collectively helping a wide range of industries to unlock new levels of efficiency and precision in their manufacturing processes. We are certain that the synergy between our companies' culture and values will ensure an enduring and prosperous collaboration."
To discover the full range of ASH products, find out more information, or to book a demo, contact the Bowers group sales team at sales@bowersgroup.co.uk or visit the website www.bowersgroup.co.uk