GAUNTLET CONSULTING'S JON WEST & DELKIA'S GEOFF COOPER APPOINTED TO AVIATION ASSURANCE PANEL FOR THE NATURAL ENVIRONMENT RESEARCH COUNCIL (NERC)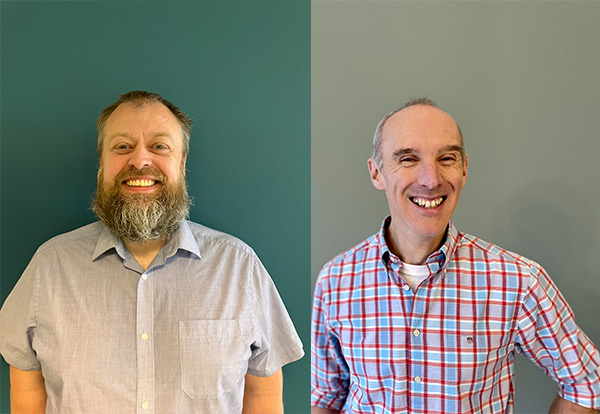 Jon West, Director at Gauntlet Consulting, and Geoff Cooper, Technical Manager Aerospace at Delkia, have both been appointed to the Aviation Assurance Panel for the Natural Environment Research Council     (NERC) – the UK's leading investor in  research. NERC invests in world-leading facilities and infrastructure to support environmental scientists, including aircraft such as the airborne lab or the FAAM Airborne Laboratory, and the British Antarctic Survey's polar aircraft.
FAAM Airborne Laboratory was crucial in testing the skies to ensure aviation safety during the eruption of the Eyjafjallajökull volcano in Iceland in 2010.
Both Jon West and Geoff Cooper are experts in aviation operations assurance. The NERC Aviation Assurance Panel provides assurance of the British Antarctic Survey (BAS) Air Unit and the (FAAM) aircraft – both key parts of UK airborne national capability.
Jon and Geoff will work closely with NERC to ensure that its aviation national capabilities are operated with a high degree of confidence.
Jon West, from Gauntlet Consulting, added: "This work is a great example of our capability to provide confidence in complex real-world operations. I am proud to be an integral part of NERC assurance."
"It's a privilege to be involved in ensuring the safety of these national capabilities," said Geoff Cooper at Delkia.
Jon graduated in Aeronautical Engineering, was an experimental test pilot with over 15 years flying experience and developed international aviation regulations. He now specialises in delivering corporate level assurance through his company Gauntlet Consulting Limited.
Geoff Cooper began his career as an apprentice at BAE Systems, eventually managing Manufacturing and Maintenance for multiple air systems. He then moved into engineering, working on Typhoon and UAS projects, before becoming an Engineering Data Manager and configuration management expert, and working on the Watchkeeper and other ISR products at Thales ISR, before joining Delkia.