Graham Engineering Ltd confirms agreement for acquisition by K-TIG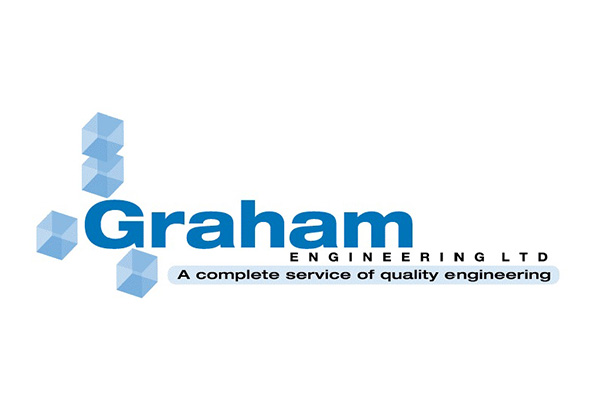 Graham Engineering are delighted to announce that, subject to ASX approval and other legislative confirmations, a sale and purchase agreement has been made and contracts exchanged for K-TIG to acquire Graham Engineering Ltd.
Graham Engineering Ltd., based in Nelson, Lancashire, UK
Graham Engineering has a strong and enduring foundation in nuclear product development leading to long term production agreements, and has applied this model to grow into other highly regulated markets requiring high integrity stainless steel (or other exotic metal) fabrications.
Graham Engineering Ltd now provides advanced manufacturing solutions to clients across a broad-spectrum of industries including, nuclear, aerospace, security and medical industries.
They have developed a range of innovative manufacturing processes including comprehensive fabrication facilities, laser profiling involving multi axis welding robotics, a variety of welding processes (including Robotics 3D Fibre Laser), 5 axis machining, large deep drawn pressing, forming, surface treatments (Vaqua Blasting), polishing, CMM inspection and final assembly.
About K-TIG Limited
K-TIG, is an innovative technology and welding company incorporated in Australia and listed on the Australian Stock Exchange. Their technology is complementary to Graham Engineering's range of advanced manufacturing capabilities.
K-TIG is a transformative, industry changing, welding technology that seeks to change the economics of fabrication. K-TIG's high speed precision technology welds many times faster than traditional TIG welding in certain applications, achieving full penetration in a single pass in materials up to 16mm in thickness and typically operates at twice the speed of plasma welding. K-TIG works across a wide range of applications and is particularly well suited to corrosion resistant materials such as stainless steel, nickel alloys, titanium alloys and most exotic materials. It easily handles longitudinal and circumferential welds on pipes, spooling, vessels, tanks, and other materials in a single pass. Originally developed by the CSIRO, K-TIG owns all rights, title and interest in and to the proprietary and patented technology and has been awarded Australian Industrial Product of the Year and the DTC Defence Industry Award.
K-TIG CEO Adrian Smith stated, " We are delighted to be securing the acquisition of Graham Engineering Ltd., and look forward to providing our technology in addition to the advanced manufacturing techniques already offered by Graham Engineering to the nuclear industry and other demanding sectors."
Graham Engineering Chairman, Tony Eckford commented, "The completion of this acquisition by KTIG will provide long-term certainty, and affords Graham Engineering the opportunity to further strengthen and grow the capability and capacity of the company across a range of sectors."