Grooving, slotting, parting – all reliably cooled to 250 mm diameter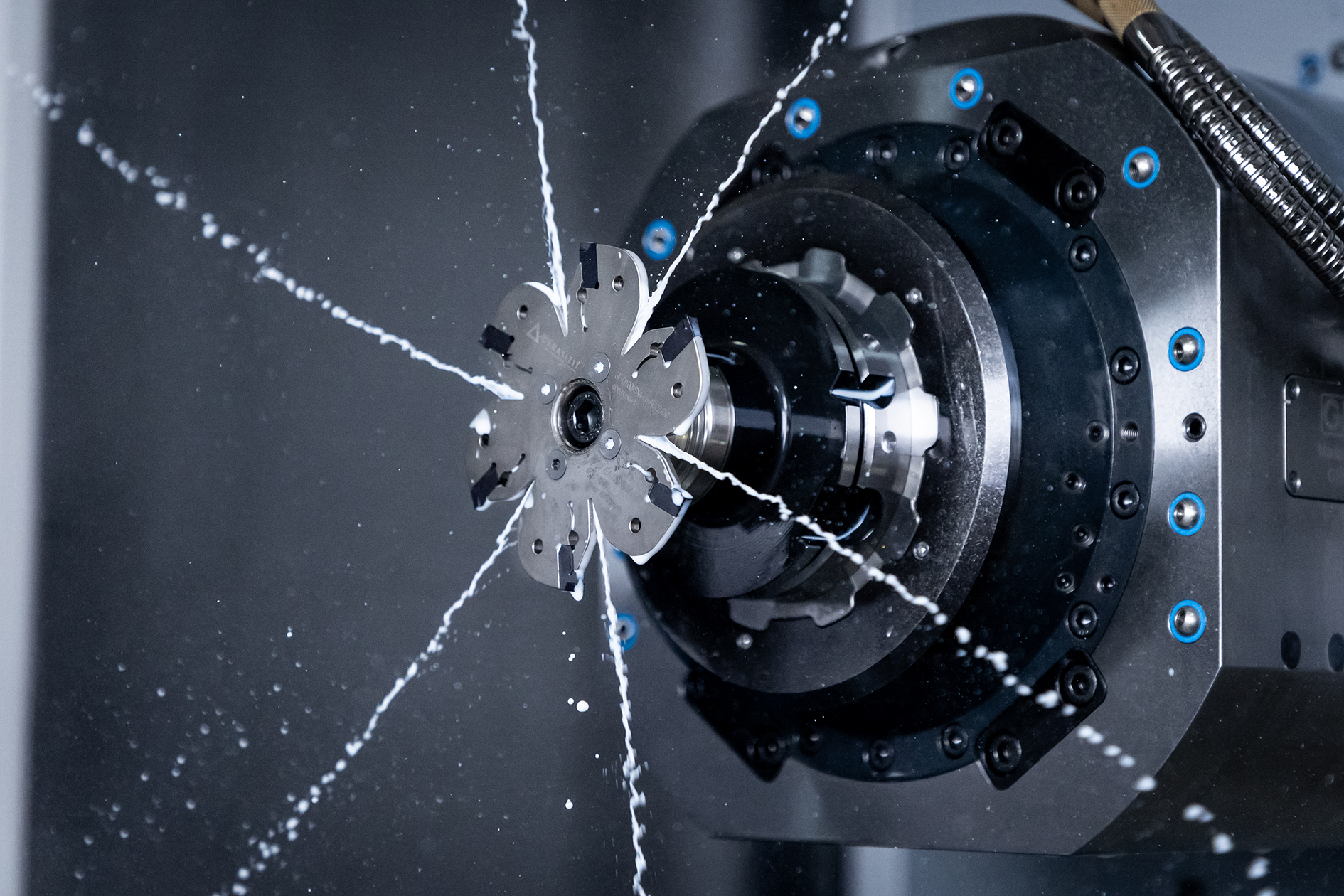 MaxiMill – Slot-SX, the new Grooving, slotting, parting off milling system from CERATIZIT, with through coolant provides the highest levels of process security and optimum performance – even with diameters as large as 250 mm. The result is improved performance and a reduction in scrap parts.
The existing range of Ceratizit MaxiMill milling tools with indexable inserts have an excellent reputation among machinists, due to their high quality standards and broad range of applications. One piece of the jigsaw that was missing though was a slot milling program that would enable customers to machine slots and grooves as well as parting operations in a process-secure manner. To overcome this Ceratizit developed MaxiMill – Slot-SX, based on the existing grooving inserts from its SX system to provide a robust and practical solution.
By using an existing range of inserts the new MaxiMill – Slot SX has the ability to be used across a wide range of materials covering almost everything under ISO P/M/K/N/S categories. As for toolholders customers can select from standard DIN connections, threads or shell mill adapters making the cutters compatible with all machining centres, milling and turning machines. Key to the development of MaxiMill – Slot SX is the addition of internal coolant supply up to cutter diameter 250 mm. Control of swarf is vital in these applications meaning through coolant brings significant advantages. Potential damage to cutter or component is eliminated therefore extending tool life, along with time savings gained by not having to manually remove swarf from grooves. These issues are compounded the deeper a slot or part off operation goes.
One other aspect of MaxiMill -Slot SX that elevates it above its competitors is its ease of use for the operator when it comes to insert changes. Simple handling is essential to smooth changeovers and here the MaxiMill – Slot SX makes use of Ceratizit's patented SX Clamping Key when changing inserts. The lever design of the SX Clamping Key reduces insert change times while ensuring the correct clamping force meaning eliminating the risk of overtightening, stressing or deforming the insert seat, guaranteeing that the insert is secure in a precise and stable position.