GROWING DEMAND FOR VERICUT PROMPTS SALES TEAM EXPANSION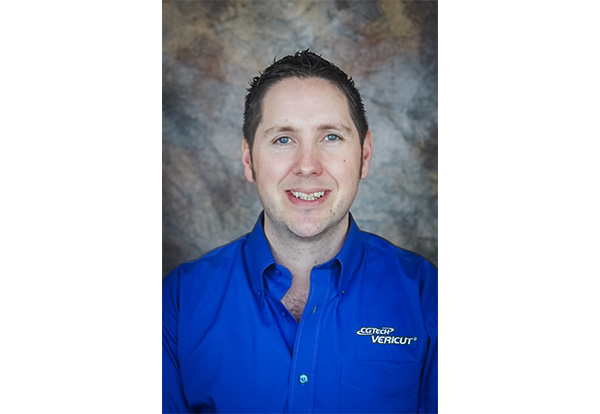 CGTech, the developer of VERICUT verification, simulation and optimisation software, has expanded its team of highly experienced sales professionals in response to growing customer demand. The internal promotion of Dave Woolams from Technical Support Engineer to Sales Engineer, will ensure even better support for customers in the UK. CGTech has also recruited two new Technical Support Engineers as it continues to strengthen across all business functions.
An apprentice-trained toolmaker, Woolams worked for many years at a global metrology company, primarily with responsibility for the company's in-house CNC machining function. He soon progressed to CAM development engineer, using Siemens NX CADCAM software and VERICUT on a daily basis. Woolams joined CGTech in 2017 as a Technical Support Engineer, providing UK customers with vital support in problem-solving, development work and more.
In 2022, CGTech succeeded in growing its UK customer base, deeming it necessary to create an extra Sales Engineer position and take the team from five to six. This move not only enhances the support available to customers and industry in general, but underpins CGTech's market-leading position.
"The new role was put forward internally as we know the value of product knowledge for sales team roles," explains Scott Ravenscroft, UK Sales Manager at CGTech. "We interviewed a select number of staff for the position but Dave was the ideal candidate. He is not only extremely knowledgeable regarding VERICUT, but is very personable and already has great relationships with our customer base."
Reporting directly to Ravenscroft, Woolams is based in the southwest and will cover Gloucestershire, Worcestershire, Bristol, Somerset, Dorset, Devon and Cornwall. He is also responsible for customers in Wales and Northern Ireland.
"Becoming a Sales Engineer is a good opportunity to challenge myself in a different role," he says. "My responsibilities include sales and account management; looking at ways to help customers grow their business, as well as our own. Double-digit growth is always where we want to be in the UK. We achieved it in 2022, so it would be nice to do the same again this year."
Continues Woolams: "Perhaps I can approach things with a different eye from those with sales backgrounds. My technical perspective gives me a really good insight into how we can better serve our customers. Maybe I can advise on different software modules that might further enhance the value that customers gain from using VERICUT."
Despite Woolams moving to a new role, CGTech has left no gaps in its technical support function. In fact, the company recruited two new Technical Support Engineers in 2022, Paul Gubb and Neil Yates, to ensure VERICUT users continue to receive a first-class response to technical enquiries.