Growing Velocity Composites strengthens senior team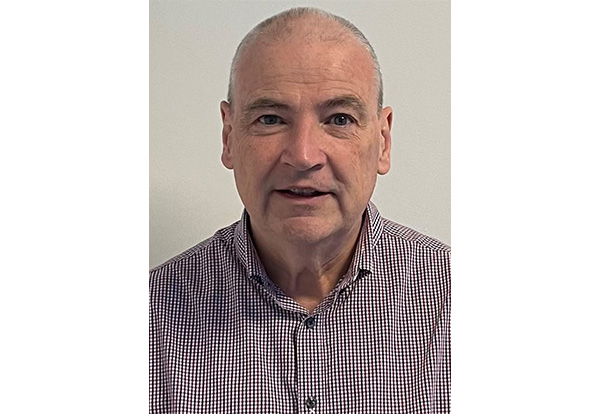 Leading composites manufacturer Velocity Composites has strengthened its senior team with the appointment of Kevin Hickey as Chief Operating Officer.
Kevin re-joins the team at Velocity Composites to help lead its international growth including overseeing the operation of the manufacturing facility in Alabama, US.
With more than 40 years' experience in the aerospace industry, he previously held the position of site leader at the company's Fareham facility from January 2017 to December 2020.
Kevin began his career as an apprentice with British Aerospace at Hamble in 1980, leaving in December 2016 as a senior manager. During that time he led various functions within the business including manufacturing, quality, engineering and sourcing.
In his new role, Kevin will be responsible for the global operations of Velocity Composites with particular focus on the US site operations in manufacturing, logistics and distribution.
Kevin said: "It's an exciting time to be re-joining Velocity Composites as we grow the business as an international organisation offering efficiencies to our customers wherever they are. We can reduce waste and work sustainably to help them meet their own targets and business aspirations."
Jon Bridges, CEO of Velocity Composites, said: "The experience Kevin has gained throughout his career will be invaluable as we grow the business worldwide to support the recovery of the aerospace industry."
Velocity Composites manufactures advanced carbon fibre and ancillary material kits for use in the aerospace and associated industries.
The company uses its process knowledge, digital manufacturing technologies and proprietary software to reduce the amount of material procured for its customers and also reduce the associated material waste when making aircraft parts. With sites in Burnley, UK, and Alabama, US, Velocity Composites is the leading supplier of composite material kits to aerospace and other high-performance manufacturers, reducing waste, reducing costs and improving sustainability. Customers include Airbus, Boeing, Safran and GKN Aerospace.
Velocity Composites has significant potential for expansion, both in the UK and overseas, including into new market areas, such as wind energy, urban air mobility and electric vehicles, where the demand for composites is expected to grow.