Leading voices in engineering take to the stage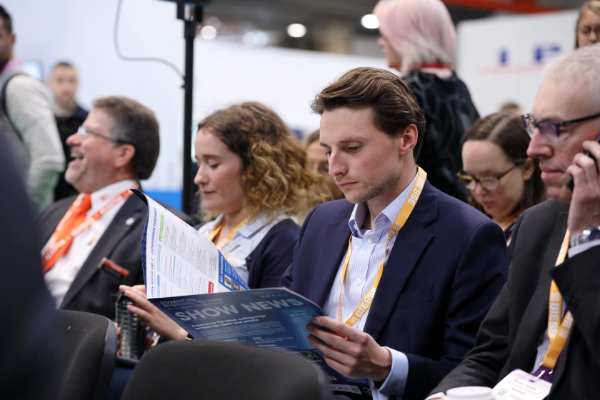 First round of speakers are announced for Advanced Engineering UK
Advanced Engineering UK opens its doors in less than three months and, following the announcement of its first round of speakers, there's more reason than ever to register for a visitor pass. The exhibition is set to take place on November 2 and 3, 2022 and will host a range of professionals working in aerospace, composites, automotive, advanced metals, connected manufacturing, space and satellite, and product testing and quality control.
Visitors will find four forums at the two-day show – automotive, composites, aerospace and connected manufacturing – featuring some of the leading voices in engineering and manufacturing. Sustainability and innovation will be the focus across all forums, with talks on the circular economy, net zero, levelling up and the supply chain.
At the automotive forum, visitors can meet experts from Siemens, Britishvolt, the Aluminium Federation, the University of Strathclyde, IDTechEx, Ford, Jaguar Land Rover and Xi Engineering, who will cover topics ranging from electrification to the digitalisation of vehicle development.
At the composites forum, visitors can learn more about what digitalisation means for composite manufacturing, the latest innovations in materials and how composites are helping to create a greener, more sustainable future. Composites UK CEO David Bailey will return along with the National Composites Centre's chief technology officer, Enrique Garcia. Prodrive Composites Ltd and B&M Longworth will also take to the stage.
Visitors to the event will also find Alan Banks, innovations manager at Ford, presenting at the composites forum over both days, covering topics such as the future of the UK's composite sector and the UK's automotive materials strategy for a net-zero circular economy.
On the aerospace forum, there will be presentations on sustainability, supply chains, digitalisation and automation from Easyjet, Rolls-Royce and Airbus. Sustainability and Net Zero are a large concern, especially in aerospace. So Advanced Engineering UK will welcome talks from the Aerospace Technology Institute, Nottingham University, ZeroAvia and more, addressing creating a greener industry.
Finally, the connected manufacturing forum will be open on day one with a talk from Stephen Phipson, CEO of Make UK, followed by an intriguing day full of sustainability, digitalisation, artificial intelligence and cyber security. Visitors can expect an informative presentation on bridging the physical to the digital world from Keynote, Paul Homan, distinguished engineer and chief technology officer at IBM.
On day two, the forum will wrap up with talks on the supply chain, additive manufacturing and there will be an eye-opening presentation on the role of UK manufacturing in levelling up by keynote Bhavina Bharkhada, Head of Policy and Campaigns at Make UK.
Speakers will be announced on Advanced Engineering UK's website and social media channels over the coming weeks, so be sure to follow the show on LinkedIn, Twitter, Facebook and Instagram to avoid missing out. Visitor registrations are now open for the exhibitions and tickets can be secured by visiting the Advanced Engineering UK website – https://www.advancedengineeringuk.com/conference/Leading voices in engineering take to the stage