Letter from Royal Manchester Children's Hospital to NWAA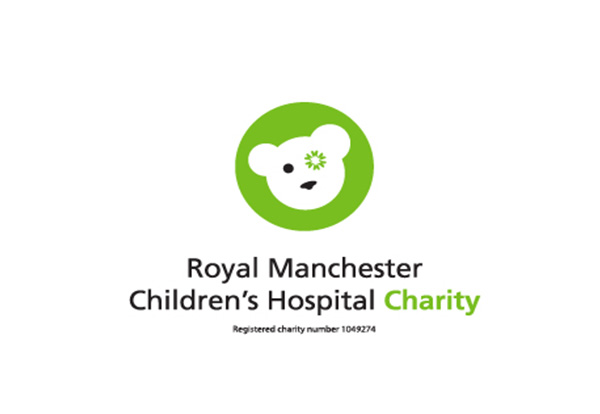 Wednesday, 04 January 2023
Receipt Number. 1246975
Dear Natasha, Nichola and all at North West Areospace Alliance,
Thank you for your kind and generous donation of £2,380 (including £300 from Kyal Machine Tools) to Royal
Manchester Children's Hospital Charity which was raised at your annual Black Tie Ball. We are extremely grateful
for your support – thank you!
Your generosity will allow us to help more young patients at Royal Manchester Children's Hospital. Over 280,000 children and young people visit the hospital each year for diagnosis or treatment and your donation will directly help us to make a difference to every child, every day.
Royal Manchester Children's Hospital Charity raises funds to ensure continued excellence in treatment, research and care – enhancing the lives of thousands of children each year. We have three main areas of work:
to support research projects to improve our understanding of children's illnesses
to help to create an environment that's more child-friendly
to provide state-of-the-art equipment for diagnosis and treatment.
Each year we fund new exciting projects to make sure our hospital not only provides excellent medical care, but is also a family friendly, welcoming place for our young patients. Every donation we receive has a real impact on our patients and their families, and with your support we can make a bigger difference to their lives. To stay up to date with our latest news, projects we are funding and other fun ways you can support the hospital, sign up for our newsletter on our website www.rmchcharity.org.uk and follow us on social media.
Finally, on behalf of all the patients and staff within the hospital, I would like to thank you very much again for
your kindness – your support is very much appreciated.
Yours sincerely,
Michelle White
Relationship Manager
MANCHESTER UNIVERSITY NHS FOUNDATION TRUST CHARITY
Citylabs, Maurice Watkins Building, Nelson Street, Manchester, M13 9NQ
Wednesday, January 04, 2023 Our reference: 1793 Receipt No; 1246975
Received with thanks the sum of £2,380 (including £300 from Kyal Machine Tools) for the RMCH General R000057 from North West Aerospace Alliance.
This donation is accepted without imposing any trust and the gift will be used for the purposes stated above/in this letter. If your donation is to support one of our charitable projects please note that some projects may have already received full funding at the time of your donation. In this case your donation will directly fund alternative charitable projects, examples of which can be seen on our website. We would like to contact you from time to time with regards to our work, research and fundraising activities; if you prefer not to receive mailings, please let us know.