Manchester Based Manufacturing Group Awarded Aerospace Certifications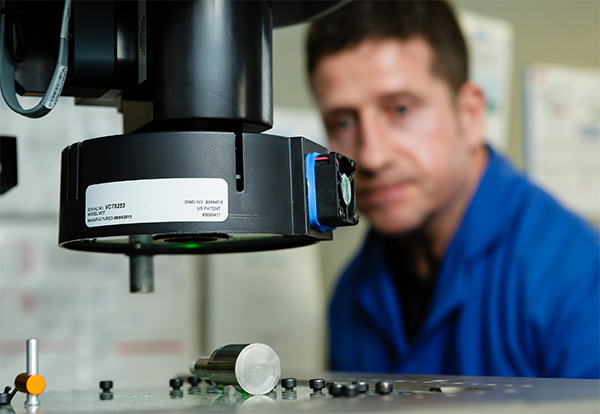 ASG Group has announced their ongoing commitment to quality and accreditation approvals, showcasing their growing capability in the aerospace industry. The group has received a group-wide AS9100 approval following recent audit by NQA.
Since its formation in 2019, ASG Group has collaborated with partners to provide services to aerospace and space customers. However, the company has now obtained independent certification, enabling it to directly supply certified private and government aerospace, space, and defence organizations with additive manufactured components. This certification ensures that ASG Group meets the rigorous requirements of these sectors within an international framework.
The AS9100 approval is an internationally recognised Quality Management System (QMS) for organisations working in the design, development, production, installation and servicing of the aviation, space and defence sector, demonstrating that ASG Group is capable of delivering world-class products and services to their customers. The group-wide accreditation is a testament to the quality management systems in place across all of their seven globally based business units.
In addition to the AS9100 approval, ASG Tooling has also recently announced its achievement of the JOSCAR register approval. The Joint Supply Chain Accreditation Register (JOSCAR) is a collaborative tool used by major aerospace and defence companies to manage risk in their supply chains. The approval means that ASG Tooling has met the high standards required by JOSCAR and can now supply tooling to the aerospace and defence industry.
ASG Group has now also achieved coded welder approval, which means that they are qualified to perform welding on aerospace components to strict industry standards. The approval is a significant achievement for ASG Group and demonstrates their commitment to quality and safety in their operations.
Commenting on the recent approvals, ASG Group Managing Director, Simon Weston, said, "We are proud to have achieved these important accreditations, which demonstrate our commitment to quality and excellence in everything we do. These approvals are a testament to the hard work and dedication of our team and showcase our growing capability in the aerospace industry. Given the demands placed upon us by our world class customers in the aerospace and defence sectors, these approvals continue to separate us from our competition and reflects our ongoing commitment to quality and excellence across the group and firmly validates ASG Group as an integral part of the global aerospace supply chain."
ASG Group's commitment to accreditations and quality approvals has helped to establish them as a trusted partner for the world's leading aerospace companies. With their world-class capabilities, multi sites and more than 150 machine tools, ASG Group is well positioned to meet the growing demand for high-quality aerospace components and services globally, and is continuing to grow, invest and create new roles as well as continue its proud tradition of developing its own apprentices.
For more information about ASG Group, please visit the company's website at https://www.asg-group.co/