New GPS Tester launched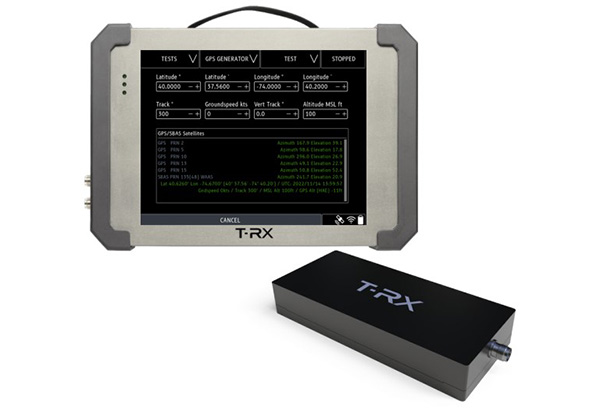 New, small, lightweight tester comes ready configured for future upgrades
Evolution Measurement unveiled CCX Technologies' T-RX GPS at the AEA International Convention & Trade Show in Orlando, FL recently.
The latest in the company's T-RX product line, the standalone GPS tester comes already configured for future upgrades offering maintainers flexibility while saving time. The T-RX GPS is designed with an intuitive interface to reduce the time between set-up and testing. It is smaller and lighter than competitive products and, like its companion testers, features a large colour touch screen.
The T-RX GPS offers testing on all active SBAS systems including WAAS, EGNOS, GAGAN, and MSAS. It features integrated Wi-Fi and Ethernet, which permits in-the-field software upgrades, feature updates and painless test report generation.
Users can add test functions as needed and even upgrade to full T-RX RP+ tester capabilities if they so desire.
Evolution Measurement Founder and Managing Director, Paul Crowhurst said, "We are pleased to add the T-RX GPS to our avionic testing product range and to continue our sales partnership with CCX. The T-RX GPS is perfect for avionics maintenance shops where they already have a transponder tester but require a GPS signal source."
Fully upgradeable, the T-RX GPS can become a comprehensive radio and pulse tester, as the T-RX RP+ with a simple firmware upgrade.