NWAA – North West Aerospace Alliance Adds Six Non-Executive Directors to Its Board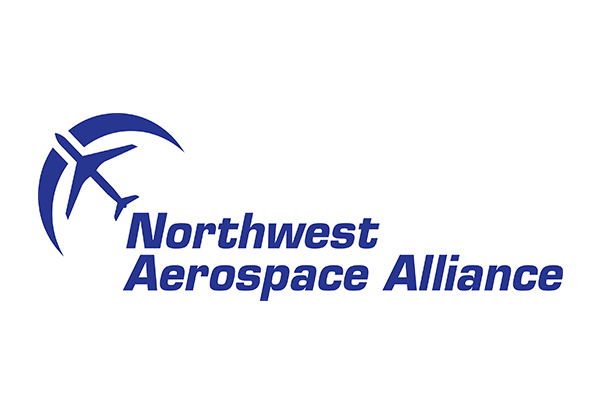 The NWAA is pleased to announce a total of 6 new additions to its Management Board, which now brings its non-executive director number to 12 ensuring that the north west regional alliance has the best representation for its members. The 6 new non-executive directors join the existing NWAA board team Prof Andrew Schofield NWAA Chairman, Paula Gill NWAA CEO, Anthony Hammond Hyde Group, Jeff Cheetham Blue Sky Growth Solutions, Jon Bridges Velocity Composites, Paul Burns BAE Systems.
Prof Andrew Schofield Chairman for NWAA, said "I am delighted to welcome our new members to the NWAA board. With these new additions, we are gaining the high level experience and diversity needed to move the Aerospace Industry in the North West forward. This will be much valued as the NWAA continues to strive to add value to our membership and the regional supply chain. I am confident that our new non-executive directors can help the NWAA foster new relationships based on their knowledge and understanding of areas currently underrepresented in our external engagement. Myself and the board are looking forward to working with NWAA colleagues and members to provide the opportunity to network, collaborate and promote their capabilities to help increase future business opportunities".
LYNNE GILLEN
Export Manager – Lancashire
Department for International Trade
With over 20 years' experience, Lynne started her international career specialising in market research and developed a "centre of excellence" for the Chamber of Commerce network. Having carried out commercial research projects in over 90 countries, Lynne has an excellent understanding of the issue's companies face when exploring new markets.
Working for the Department of International Trade, North West and The Growth Company for over 10 years in advisory and management roles, she has a skill for developing new opportunities across all sectors.
Currently one of the Northern Powerhouse, Levelling Up Export Managers and seconded to Lancashire Enterprise Partnership, she has been working on the Internationalisation Strategy and Export Plan for the county.
Lynne is a full member of the Institute of Export, has a MSc in International Business and Management, with Distinction and has recently been recognised as a woman of impact by Lancashire Business View.
BETH OWEN
Head of Logistics & Transport Airbus
Beth is a positive and determined Leader in the Aerospace Manufacturing Industry. Experienced in Quality & Operations Management, deploying quality standards and auditing. Complemented with managerial and leadership skills learnt throughout career to date to drive continuous improvement across key business indicators. Most recently moving into Supply Chain Logistics, with a passion to drive sustainability and diversity within our supply chain business.
ANNETTE WEEKES MBE
Managing Director PDS CNC Engineering
Annette Weekes, Managing Director of world record breaking PDS CNC Engineering Limited and Tooling Solutions Limited. Due to commence as General Manager of Paradigm Precision, Burnley on the 12th December 2022. Non-Executive Director and Manufacturing Sector Group Chair of the LEP with a passion for manufacturing, aerospace and promoting the sectors and the region and Director of East Lancashire Chamber of Commerce.
Annette has had a career in aerospace spanning 25 years and starting at NASA in Houston before forming a small group of SME engineering companies in East Lancashire. PDS CNC Engineering Limited was one of the members of the Consortium of Lancashire Aerospace and traces it involvement with NWAA right back to the organisation's inception.
DION WILLIAMS
Associate Dean for Enterprise & Engagement (cross-institutional) Director of Research, Enterprise & Innovation, Lancaster University
Dion joined Lancaster University in 1998 to begin our regional business engagement activities. He became Director of Research, Enterprise and Innovation in 2017 and was recently appointed as the University's first cross-institutional Associate Dean for Enterprise and Engagement.
Dion currently oversees a £100m+ portfolio of research, business and public sector engagement across a local, regional, national and international dimension, that positions Lancaster as a nationally and internationally leading research-intensive university and as a pivotal anchor institution driving growth across the Northwest. Dion has extensive expertise in working with the University's external stakeholders including funding bodies, Government agencies, regional Local Enterprise Partnerships, Higher and Further Education partners, corporate businesses and SMEs.
He was a founding Director of Lancaster's award winning Centre for Global Eco-Innovation and the Lancaster China Catalyst Programme, led on securing the funding for the Health Innovation Campus, sits on the Eden North project Board, was part of the team that secured the Government's decision to locate the National Cyber Force in Lancashire and has also led two regional Science and Innovation Audits focused on Advanced Manufacturing and Industrie 4.0 and on Clean and Sustainable Growth.
Adam Burrows
Head of Manufacturing – Rolls Royce
Adam Burrows is the Head of Manufacturing for Rolls-Royce and heads up 2 manufacturing facilities at their Barnoldswick site. He has over 10 years' experience as a senior business leader within the Aerospace industry and is passionate about encouraging young people into Engineering and growing the regions Engineering capabilities.
Ged O'Dwyer
Manufacturing Sector Head – Series Programmes UK, MBDA Missile Systems
Gerard (Ged) O'Dwyer is the Manufacturing Sector Head for MBDA Missile Systems UK. MBDA is a European Joint Venture company wholly owned by BAE Systems, Airbus and Leonardo. The JV was established in 2010 enabling the business to position itself as the largest Producer of Complex Missiles & Weapon systems in Europe (3rd in the world).
Ged's role encompasses the delivery of all complex weapons within the UK Nat Co, as well as the operational & cost effectiveness of our new £50m facility in Bolton, which has transformed our ability to supply a wide range of advanced capabilities to HMG and our overseas partners & customers. Starting as an Engineering apprentice in 1980, Ged has spent his entire working life as a part of this company and its predecessors' businesses. Needless to say he has assembled a wealth of knowledge and experience across an extensive range of technical, operational and leadership roles, initially in the UK, but in more recent years in our French, German and Italian Nat Co's, leading a variety of Manufacturing effectiveness and major change programmes. Undoubtedly these experiences have significantly enhanced his appreciation of the cultural diversity across our European landscape. Harnessing this diversity has proven essential, promoting a culture of inclusivity built on mutual trust, compromise and shared values, which have been essential when establishing relationships, overcoming cultural differences and technical challenges.
A company such as MBDA, with its inherent national characteristics and cultural diversities continues to shape Ged's strategic thinking, tactical decision making and passion for future opportunities. It is a successful European experiment that is entirely based on excellence, derived from an international community who truly believe they are working to deliver a more secure future.