NWAA North West Aerospace Alliance AGM & Winter Forum 'A Huge Success'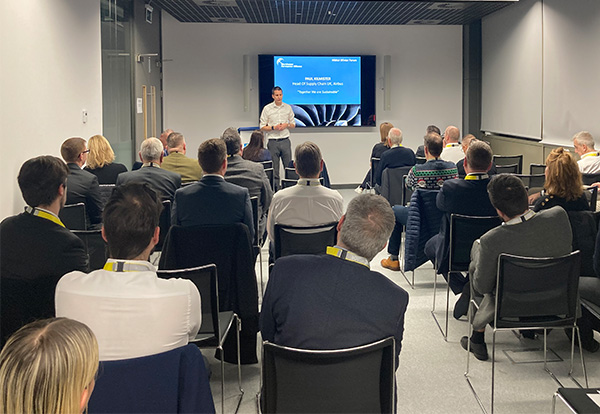 Yesterday saw NWAA host its annual AGM & Winter Forum at the AMRC, Samlesbury.
The event was well attended, extremely well received and a huge success as members networked with our phenomenal guest keynote speakers.
Stephen Cowan Vice President of GKN Aerospace Defence travelled from overseas to deliver a phenomenal presentation for Industry 4.0 and The Real-World Value and how the UK Manufacturing Value Chain could differentiate from the competition whilst covering important areas such as 'Strategic Competency Analysis' and how addressing these gaps would enable the UK to remain a world class manufacturer and supporting the adoption of digitalisation in the supply chain.
Nigel P Thomas Client Partner led the way for IBM Aerospace & Defence with an informative presentation and discussion on the importance of what Industry 4.0 for UK Aerospace really is, what it means and what research shows.
Paul Kilmister Head of Supply Chain UK for Airbus covered the topic of 'Together We are Sustainable' pioneering sustainable aerospace for a safe & united world with responsibilities to SAF and for sharing Airbus net zero ambitions in reducing their carbon footprint of both the organisation and its supply chain.
To all of our keynote speakers we 'thank you' and look forward to welcoming you back to our events in 2023.