Opportunities in USA State of Missouri for UK Companies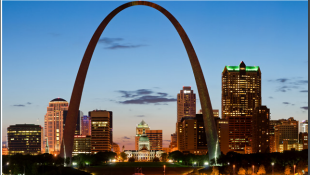 Opportunities in USA State of Missouri for UK Companies – Chance to meet the State Governor in London
The State of Missouri (USA) are leading a small business delegation to the UK and Ireland. The delegation, led by Governor Mike L. Parson, plan to be in London on Wednesday 16th and Thursday 17th March, 2022.
Main focus of the visit is to conduct meetings with both existing companies present within the state in addition to connecting with companies with potential North American expansion aspirations either now or in the future.
This is a great opportunity for small number of selected UK businesses to meet with the Governor and the delegation to gain insights into the US market, Missouri as a State for specific sectors and provide information into the strengths, opportunity and connectivity for U.K. companies within Missouri. Santander Corporate & Commercial in collaboration with OCO Global can help you to meet the Governor and the delegation to explore opportunities for your company in a 1-2-1 / round table type setting.
Missouri is a strategic business location for companies requiring access to all of North America via any mode of transportation. Located in the centre of North America, with access to raw materials, available talent, and a globally connected infrastructure for companies.  The state is a global leader in advanced manufacturing, aerospace, defence, automotive, cyber security, logistics and transportation in addition to a number of additional industry sectors. Missouri manufactures the latest in military and commercial aircraft, and many of America's top selling trucks and vans. 273,000 are employed in manufacturing in the state of Missouri. Missouri is home to hundreds of leading companies including and Boeing, GKN Aerospace, Leonardo DRS, GM and Ford. 66 British companies such as BAe Systems and Melrose have presence in Missouri.
The state of Missouri offers attractive and comprehensive package of incentives such as tax exemptions to manufacturers and attractive income and sales taxes. Corporate income tax rate is 4%. Also see attached for the Executive Summary.
Support is available from OCO Global, Missouri State, Santander UK & USA, Santander Country and Sector specialists and its ecosystem of partners.
If this is something of potential interest or you have any questions or would like to discuss or receive further details. Please contact: Halil Bedevi, UK Head of Advanced Manufacturing, Aerospace, Defence, Rail & Automotive halil.bedevi@santander.co.uk