Oxley Wins Contract on the British Army's Challenger 3 Main Battle Tank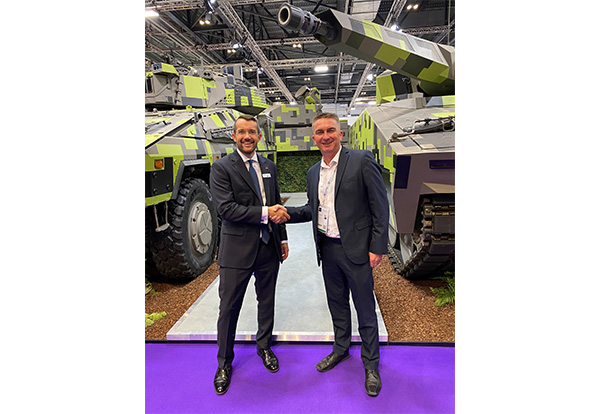 Oxley Group has secured its position as leading the global market in vehicle lighting following the award of the contract for LED lighting for the British Army's upgraded Challenger 3 Main Battle Tank (MBT). The contract, awarded by Rheinmetall BAE Systems Land (RBSL), is worth £1.39M.
Oxley Group will be providing internal cabin lighting, breach lighting and task lighting for the programme, with manufacturing commencing in 2025. This contract follows Oxley's recent success in securing the contract for the LED lighting on the UK MOD's Mechanised Infantry Vehicle (MIV) programme, ensuring commonality for the internal lighting across both platforms.
Full design and manufacture of the lighting will be undertaken at the Oxley Ulverston site in Cumbria. The SME employs a skilled team of 150 engineers, production technicians and support staff at the site. Securing this contract will support further growth and protect key manufacturing skills in the UK, including the 14 apprentices currently receiving training within the organisation.
A total of 148 Challenger 2 Main Battle Tanks will be upgraded by RBSL. The programme will make significant enhancements to the vehicle and provide the British Army with a world-class capability, made in the UK.
The upgraded vehicle, to be called Challenger 3, will be a network-enabled, digital Main Battle Tank with state-of-the-art lethality, upgraded survivability, plus world-class surveillance and target acquisition capabilities.
Under this latest contract award, the tanks will be equipped with the 'best in class' LED lighting.  Oxley lighting solutions offer high-build quality and high performance, as well as meeting the most stringent EMC and power standards. Oxley has many decades' experience in manufacturing LED lighting with excellent optical performance and advanced technical characteristics, specifically designed for military vehicle applications.
Darren Cavan, Oxley Group CEO said: "We're delighted to be awarded this contract, this builds on the success we have achieved on the MIV Boxer vehicle and further cements our world leading position in the provision of high-performance lighting for military vehicles.  This contract gives us long term stability, protecting jobs and enabling us to further invest in technology and process improvements.  We look forward to working in partnership with the RSBL team as this programme develops."
Colin McClean, Managing Director of RBSL added: "This contract is the latest in a series of UK supplier contracts awarded by RBSL for Challenger 3, ensuring the programme benefits from the best of British engineering and manufacturing whilst also sustaining valuable skills across the country.
"We are very pleased to welcome Oxley Group to the Challenger team and we look forward to working with them as the programme progresses."