SC21 Operational Excellence Bronze re-award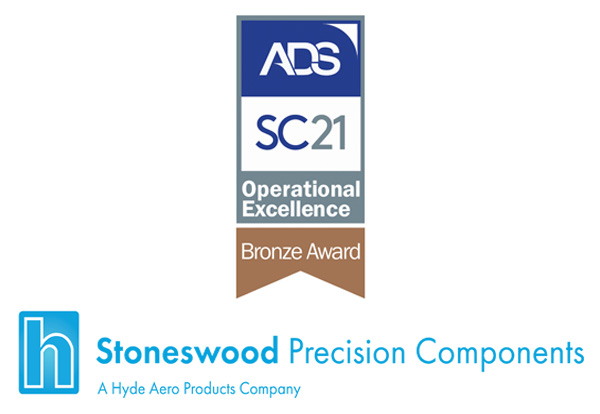 We're proud to announce that Stoneswood Precision Components (SPC), Hyde Aero Products' specialist advanced aerospace and defence machining provider, has been re-approved to the ADS SC21 Bronze Performance Standard Award for Manufacturing Excellence and Business Excellence.
This is a significant achievement as SC21 is the largest supply chain improvement programme in the UK aerospace and defence sector and reflects the exacting requirements of clients operating within that environment.
SPC wouldn't have been able to achieve these awards without the support of their staff and their commitment to the Continuous Improvement journey. Special thanks also go to our colleagues at Leonardo for acting as SPC's sponsors throughout this programme.