Step into the Future with Burnley College's Cutting-Edge Engineering and Advanced Manufacturing Department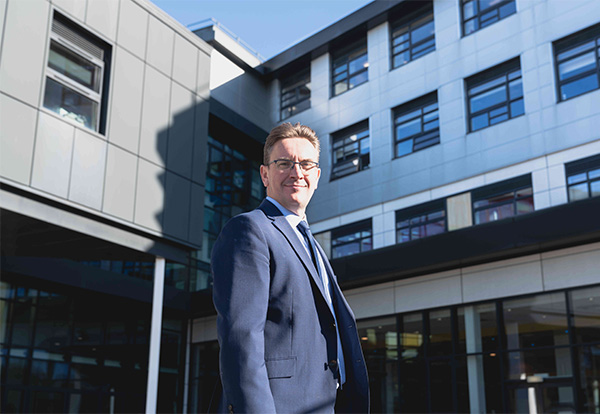 After 18 months of meticulous design and construction, Burnley College is excited to invite industry insiders to explore its newly-redesigned Department of Engineering and Advanced Manufacturing.
This exclusive one-day Engineering Inspo – or 'open workshop' event – offers a behind-the-scenes look at our innovative Engineering and Advanced Manufacturing facilities at the Number 1 College in England*.
This transformation, powered by a £1.6m investment, is the product of comprehensive research and strategic alliances with top-tier employers from the world of Engineering and beyond.
The Engineering division at Burnley College is now a key partner in the revolutionary Lancashire and Cumbria Institute of Technology and the state-of-the-art facilities reflect that.
David Lord, Head of Construction and Engineering at the College says:
"We want to open the doors to the region's Engineers – whether you completed your training two years ago or 20-plus years ago – so you can see how we're training the Engineers of tomorrow today.
"We're offering you an invitation to see how Engineering training has changed – and continues to change – to see the mazing equipment we have in action and talk to those Engineers who are making a real difference by sharing their skills with our learners.
"Our mission is to equip the leaders of tomorrow with the tools and skills they need to succeed, and this new facility exemplifies that commitment.
"Our advanced technologies and strong global partnerships ensure we deliver an unparalleled educational experience.
"Now we want to open the doors so everyone can see what an important part Burnley College plays in East Lancashire's noble Engineering history."
Here's What to Expect at the Engineering Inspo:
Live showcases of groundbreaking machinery, including Autoclave, 5-axis CNC Machines, Meltio, 3D printers, robots, cobots and more
An exclusive look behind the scenes in at our workshops
Interactive sessions about our trailblazing technologies that are changing the face of the industry
Q&A time with our experts about our remarkable Engineering environment in which they operate every day
Guided tours, giveaways and complimentary breakfasy throughout the day.
Whether you're simply curious about the latest Engineering advancements, or want to discover how your company or yourself could get involved in helping to shape the workforces of the future, this is your chance to witness the future of industry firsthand. Experience the future today at Burnley College!
Learn more and book your place: Engineering Inspo – Burnley College Burnley College