Success of first Carbon Build Showcase leads to annual event at Burnley College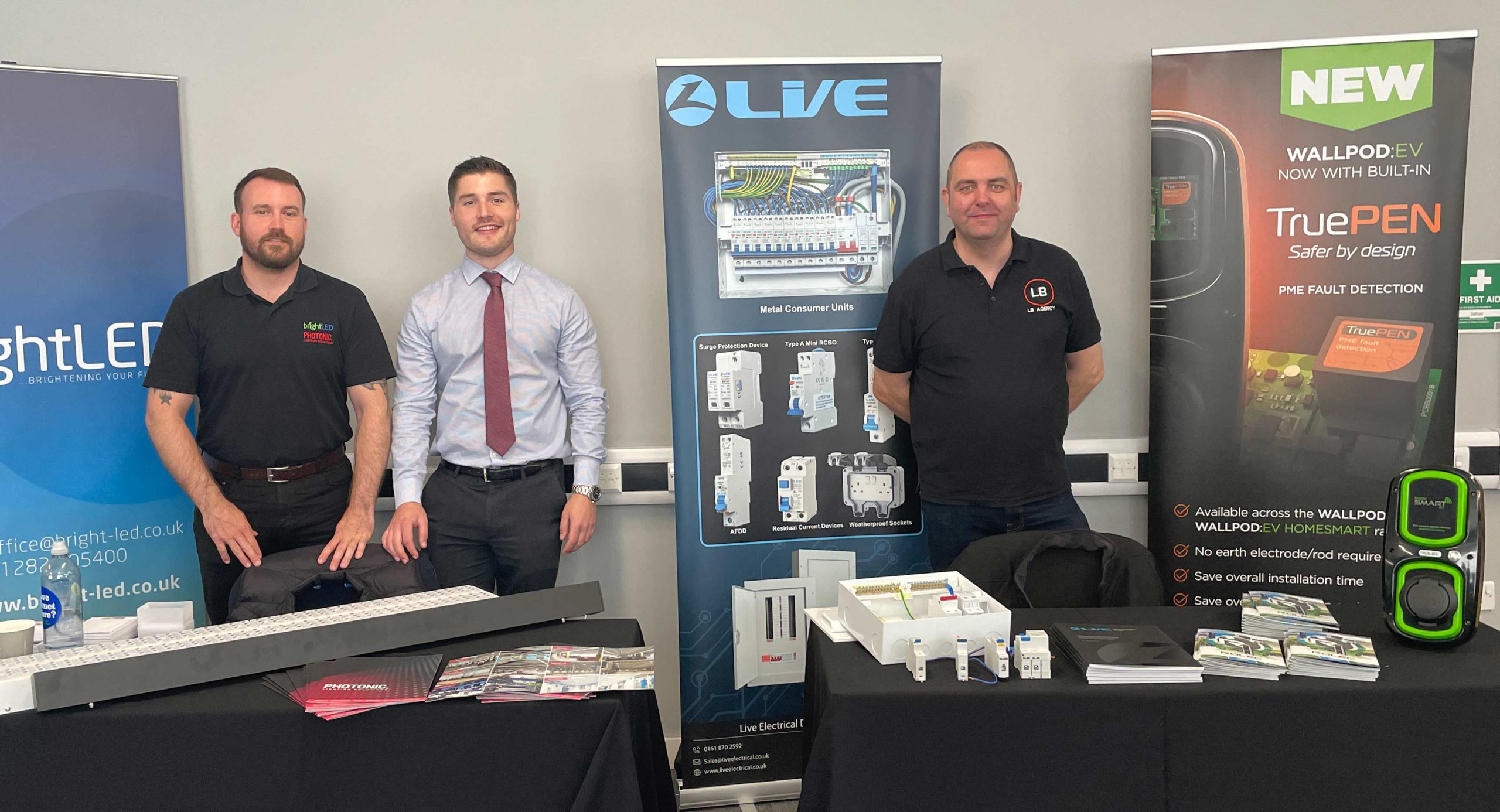 The future of industry came face to face with their future employees at the cutting-edge of sustainability at the innovative Carbon Build Showcase 2022 at Burnley College.
The Showcase was so successful it is to become an annual event.
It's the Year of the Themis Apprentices #yota – and the Carbon Build Showcase was just one of many events Themis at Burnley College is holding designed to bring the businesses of today together with the workforce of tomorrow.
More than 40 business from Lancashire, the UK and even the US got the chance to chat to potential Themis Apprentices as well as showcasing the very latest in sustainable technology and more: from sustainable solar power cells to state-of-the-art high-tech boiler systems and battery-powered LED lights.
Ian Pycroft was at the Showcase representing James Hargreaves Plumbing Supplies, who work closely with Themis and sponsor Burnley College's Centre of Plumbing Excellence.
He was full of praise for the day:
"We've had a really enjoyable and productive day. It was a fantastic opportunity to meet your apprentices and share in their enthusiasm.
"The first thing which impressed me was the level of interest they showed in the world of low carbon products and sustainability.
"We have only just recently entered the world of low carbon and it was very interesting to see students and apprentices so passionate about working sustainably."
There were demonstrations too of some of the latest technology aimed at other issues in the industry.
Milwaukee tools fired up an MX FUEL 14" saw for delegates. Like the vast majority of Milwaukee tools, this has a trailblazing anti-theft feature. Geo-locking means the tool will automatically become unusable if taken out of a certain geographical location – meaning as soon as it leaves the site without permission, it become unusable. Then trackers can trace the tool to its exact location before handing it back to the true owners, fully reset and ready to go again.
David Lord, Head of Construction at Burnley College confirmed this year's event is the start of something much bigger:
"The commitment of so many companies to delivering low carbon and even net-zero products as the transformation towards sustainability takes place is truly inspiring.
"We certainly know our learners are committed to creating a sustainable future and to see so many companies showing their commitment too is fantastic.
"At Themis and at Burnley College we believe passionately in giving all of our learners the best access to the most successful companies – so everyone can share best practice and make great networking connections.
"An event like this achieves those goals and more. Plans are already underway for the Carbon Build Showcase 2023."
Companies which joined us included:
Aspire UK | ATP| BrightLED | Buteline UK Ltd | CEMBE | Contactum | Cromar | Crown Decorating Centres | Easy-Trim | Edmundson Electrical | eFIXX | Everbuild | Flex-R | Greengate's Builders Merchants | Hippo Adhesive | Howarth Timber | Howdens | IET | IG Steel Lintels | Intelligent Charging Systems | James Hargreaves Plumbing Supplies | K-Rend | Kane International Ltd | Keystone Lintels | LED Electrical Wholesaler | Live Electrical | Megger | Milwaukee Tools | Orkla | OX Tools | Padiham Paints | Premier Mortars / Marshalls | REMS | ROLEC | Samaritans | Sovereign Chemicals (Bostik) | Sunsynk | Sutcliffe Tools | Tembé DIY and Building Products | Timco | TIS Instruments | Wavin | Worcester Bosch | YESSS Group
Are you fascinated by the future of low or zero carbon technology? Do you want to network with the best business in the country? Is your future career in Construction or Engineering? Themis at Burnley College is dedicated to providing industry-leading Apprenticeships in every field from Engineering to Childcare and Teaching. Find out how Themis can put you on the next step in your dream career.
See www.burnley.ac.uk/themis-home/ today.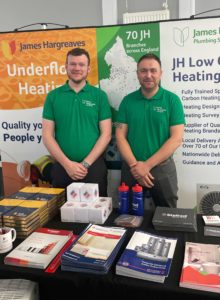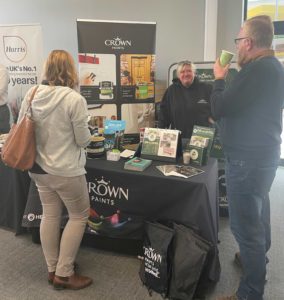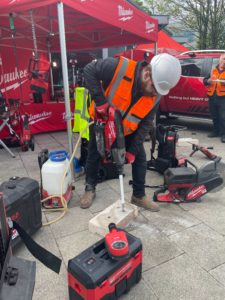 If you'd like any more information, to arrange an interview, to come and visit us and find out more, please do not hesitate to get in touch.
You can call me on 07494 557 622 – or email me p.mclean@burnley.ac.uk