Troy – Supporting businesses in the Aerospace & Defence sector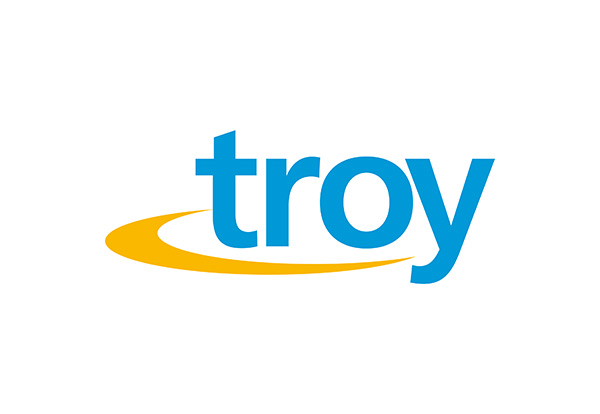 The Aerospace and Defence industry is a growing and dynamic sector. Businesses within the sector are at the forefront of technological advancement, and must rely on the ability to stay ahead of the curve among competitors.
The sector is set to rapidly accelerate over the coming years with a strong focus on areas such as Supply Chain, Digital Transformation, and Decarbonisation.
Supply Chain disruptions may be one of the biggest challenges to face the sector in 2023. The Covid-19 pandemic, and most recently the Russian invasion on Ukraine playing into this. Over the coming year, it's expected there will be a shift from global to regional sourcing.
To ensure long-term growth and to mitigate risk, it's vital that businesses in the sector work to build resilient supply chains.
Here at Troy, we can support your business in identifying new suppliers from our network of over 450 world class original equipment manufacturers.
Our members have access to leading suppliers and brands of industrial tools and equipment, such as 3M, MA Ford, Tyrolit, Henkel and Lang Technik. Through our member network, you'll find the products you need while supporting a local, independent business.
In addition, our members can use the range of services we provide as an extension to their business to help support you! From ongoing sales development, to accessing marketing services and product specialists. So, if you're looking for ways to make cost savings, build resilience in your supply chain, get help sourcing products from here in the UK or need to make technological advancements in systems and processes, our Troy member network can most definitely support you.
Troy members in the sector include Nordam Aerospace, MB Aerospace, Walker AEC, SC Group (Supacat) and Bowmill Group.
Our commitment to sustainability and decarbonisation
In a first for the engineering sector, last year Troy carried out an exercise to produce carbon emissions figures for each of over 400,000 products sold through our network. In order for businesses to do something about their carbon footprint, you first need to be able to measure your carbon emissions – and we can help. 
Our reporting used the UK government's methodology for estimating emissions, the data we hold on the products we sell and capabilities from within our data analytics team, which has longstanding relationships with data and climate experts at the University of Exeter.
This now enables us to provide clients with Scope 3 carbon emissions reports, detailing the carbon footprint of everything they buy through us. We are the first company in the industry to be able to provide carbon emissions for every product we sell, it's something we're extremely proud of.
Read more about our steps forwards and commitment to addressing the global climate emergency in the next issue of Plane Talk from the North West Aerospace Alliance. Spring 2023 Plane Talk
Read more here – Aerospace and Defence (applegate.co.uk)