VERICUT V9.2 users get quicker, faster, better across the board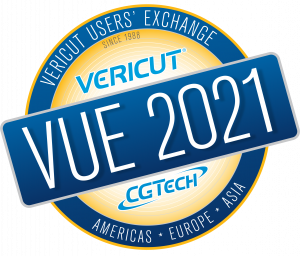 The three VUE 2021 (VERICUT Users' Exchange) events held during September 2021 attracted over 60 people from the UK's leading advanced manufacturing and technology companies. The events kicked-off at the British Motor Museum in Gaydon, followed by Aerospace Bristol and culminating at the impressive Nikken Innovation Centre Europe in Rotherham. The technical staff from CGTech used the event to provide customers with a feature review of the enhancements made in the latest release of VERICUT, Version 9.2.
Attendees were welcomed by Gavin Powell, CGTech UK's Technical Director. He highlighted the fact that VERICUT remains the world's most advanced independent CNC machine tool simulation and optimisation software. "With the major features of this new release, VERICUT offers its users even more protection and opportunities for productivity and efficiency gains. Version 9.2 includes Collision and performance improvements; new 'Graphs' and 'Tool Use' windows that provide visual data in an easy-to-use format; enhanced support for hole making tools; annotation and section for cutting tools; new cutter types; user driven changes to improve multi tool stations; FORCE and Additive enhancements."
Collision and performance improvements of V9.2 were demonstrated with material removal at tight cutting resolutions carried out up to 30% faster. Deep concave collision penetration has been enhanced, especially against high triangle count models and an impressive example of an impeller case highlighted just how quick this latest version of the software is, reducing the time required from 12 minutes in V9.1 to just 36 seconds.
Regarding hole making the CGTech technical team asked: 'What could possible go wrong?' Very little with the support of VERICUT Version 9.2 as the software now checks for wrong location, size or depth; cut deeper than flutes; motion not along tool axis; pre-drill operation before ream or tap; and incorrect feeds/speeds for tap.
New cutting tools supported include spherical end mills, known as lollipop or balloon cutters, and thread milling tools. While the multi tool station enhancements are aimed at users of Swiss-type sliding headstock lathes where multiple tools are located on platterns. Here, there is more collision information provided for individual tools or sub-assemblies.
"With VERICUT at the core of the business any company can have vastly improved interdepartmental connectivity," Gavin Powell stated. "The machine shop, tool setters, inspection department and estimating can enjoy access to accurate business data."
The new Assembly Manager in V9.2 allows users to manage assemblies in a library, making complex ancillary equipment such as rotary tables; robot end effectors; head attachments and workholding fixture assemblies, clamps and bolts easier to control as they can be shared on other machines or even different projects.
Steve Shotbolt, International Sales Engineer, presented Force enhancements and success stories highlighting how time, machine and cutting tool savings all added up to provide substantial business benefits. He explained: "The fundamental problem we are solving with VERICUT Force optimization is that CAM systems focus on feed rate. Not chip thickness. The sequence for optimal cutting is to maximise the chip thickness matched to the tool, keep the chip thickness consistent and avoid excesses.
"There are a number of key elements that make Force even better in the latest version of VERICUT, including using the cutting tools Max Deflection as a limit, building on the previous limits of chip thickness, force applied to the cutter and spindle power. The Force Material Catalogue Data can now filter by material ISO code, or characteristics. It can adjust turning operations for interrupted cuts and a powerful 'Learn From Results' function allows users to 'Save As' for optimization settings."
For VERICUT users that were unable to attend the live events CGTech has scheduled a virtual event on the 17th & 18th November. Online registrations is now open https://www.cgtech.co.uk/company/vue.html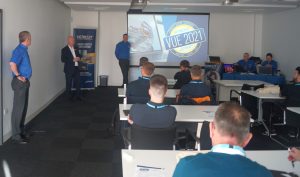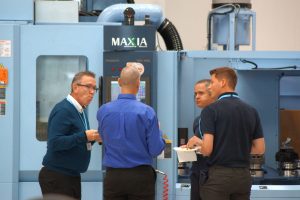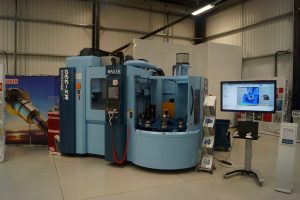 ###
Note to Editors
About CGTech
CGTech's VERICUT® software is the standard for CNC simulation, verification, optimisation, analysis, and additive manufacturing. CGTech also offers programming and simulation software for composites automated fiber-placement, tape-laying, and drilling/fastening CNC machines. VERICUT software is used by companies of different sizes in all industries. Established in 1988, and headquartered in Irvine, California; CGTech has an extensive network of offices and resellers throughout the world.  For more information, visit the CGTech website at www.cgtech.co.uk, call +44 (0)1273 773538, or email info.uk@cgtech.com.