Welcome to the Latest December 2021 BEIS Bulletin from the Department for Business, Energy and Industrial Strategy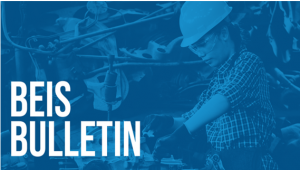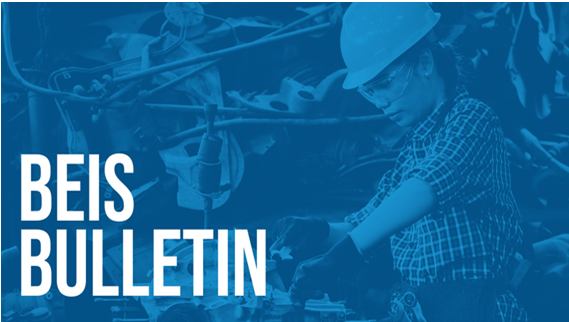 Here are the latest updates on the Government's response to COVID-19 in England. News and guidance for other UK nations is available: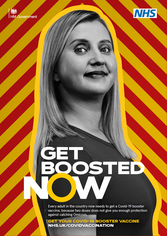 Get Boosted Now
Vaccines remain the best way to protect ourselves and others. Given the rapid spread of the omicron variant of COVID-19, the government has launched the Get Boosted Now campaign to encourage people to get a booster shot as soon as they can – anyone over the age of 18 is now able to book a booster.
The government is calling on everyone to support the booster programme to avoid the NHS being overloaded and to keep the economy open.
Businesses can help in the following ways:
Encouraging employees to get a booster (or first and second jab) and supporting them to do it in the best possible way – this might include giving them time off to get the jab.
Promoting the booster campaign to their customers/supply chain/stakeholder networks. For example using their websites to promote the booster campaign and using their shop fronts to put up communications materials etc.
If operationally feasible, releasing staff to help with the volunteer effort, either as healthcare professionals or as general volunteers.
A toolkit of materials for businesses to use is available on the coronavirus resource centre. This includes an employer toolkit.
Daily contact testing
From Tuesday 14 December, in England people who are fully vaccinated and identified as a contact of someone with COVID-19 should take an NHS rapid lateral flow test every day for 7 days in place of having to isolate.
The move aims to reduce pressures on people's everyday lives by replacing the requirement for contacts to isolate for 10 days, while protecting the public by identifying asymptomatic cases and stopping the chains of transmission.
Anyone with a positive rapid test or who develops COVID-19 symptoms should self-isolate and take a confirmatory PCR test – if that is also positive, they must self-isolate for 10 days from the day they took the positive rapid test or developed symptoms. If the PCR result comes back negative, people can leave self-isolation but should continue to take rapid tests for the remainder of the 7 days.
Unvaccinated adults are not eligible for this new daily testing policy, they must continue to self-isolate for 10 days if they are a contact of someone with COVID-19 unless they are eligible for existing workplace daily contact testing.
Visit gov.uk for more information and guidance.
Mandatory COVID Passes 
From Wednesday 15 December, visitors to certain venues and events in England are required to show their NHS COVID Pass as a condition of entry. People can get an NHS COVID Pass following 2 full doses of vaccination, or with proof of a negative test in the last 48 hours.
Certification will be required in nightclubs, indoor events over 500 people and outdoor events with more than 4,000 people – the full list of venues and events is set out in the latest NHS Covid Pass guidance.
We have put together a communications toolkit that provides a range of resources for venues and settings to show that proof of COVID status is required. These resources can also be used by those venues where proof of COVID status is not mandatory but they wish to use it on a voluntary basis.
There is also detailed guidance available for venues, employees and the public.
Useful links: