X Marks the Top Spot for Fitness!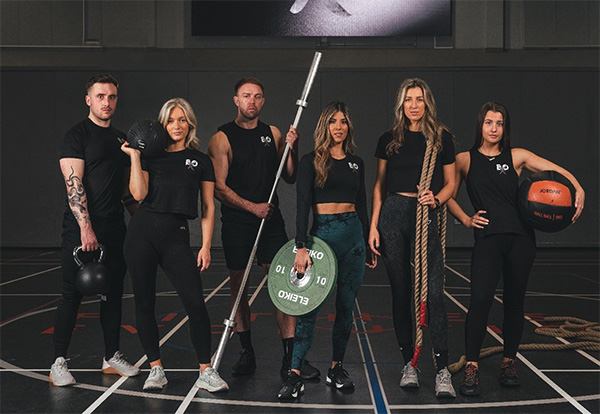 Award-winning Burnley Strength and Conditioning training facility Fitness Evolution is to revolutionise the fitness industry yet again as it launches a brand-new, specialist programme.
Evolution X is a cutting-edge programme which has been expertly designed for the ultimate fitness enthusiasts, combining weightlifting, gymnastics and cardio work.
And, to celebrate the launch, Fitness Evolution, based on the £110 million Burnley College Campus in Princess Way, opposite Asda, is holding a day full of demonstrations, competitions, facility tours and much more on Saturday, 1 April.
Plus there will be an exclusive, incredible membership offer on the day itself, not to be repeated.
The schedule includes:
• Introduction & Warm Up
• Evolution X sessions
• Nutritional Information and Sample Meal-Prep
• Evolution X Competition
• Facility Tours
As an elite member of Evolution X, you will also benefit from access to the professional Fitness Evolution gym and regular classes, as well as exclusive Evolution X specialist training, which includes:
Evolution X Classes – an all-rounder with the option to scale up or down to suit your individual goals, focusing on conditioning, strength, speed and skill.
Team Up! – Fun, all-inclusive classes which bring members together for team-focussed, non-technical workouts. Expect to get sweaty, laugh and make friends.
Compete – A class for athletes to compete against each other or alongside each other, giving you a taste for what you need to do to reach the next level in your training.
Weightlifting – Develop the skills and movements required to become stronger overall.
Plus, your Evolution X membership also gives you access to some of Fitness Evolution's cutting-edge technology, such as our popular cryotherapy chamber, which uses freezing temperatures to aid muscle recovery.
You'll also receive a weekly spa experience and three sports massage treatments per year.
Manager of Fitness Evolution Ashley Alderson says Evolution X is a new level of training:
"This membership has been designed around athletes, building strength, endurance, improving body composition and introducing a level of bonding and competition which enhances any training regime.
"Like Fitness Evolution's gym itself, Evolution X is something you have to experience in person. That's why we're holding a special event on April 1st to show how it can revolutionise your fitness.
"There'll be opportunities to explore our incredible facilities, talk to Trainers, enjoy a coffee and get access to an absolutely amazing membership offer available on the day only.
"There's already a real buzz around what's coming with Evolution X and we have limited memberships available to ensure everyone gets the ultimate experience. Now's the time to come along and see what's on offer, sign up and start seeing the results Evolution X can bring you!"
The launch event takes place Saturday, 1 April, from 10am t0 1pm.
Register your free place via this link: https://www.eventbrite.co.uk/e/evolution-x-tickets-574345732547